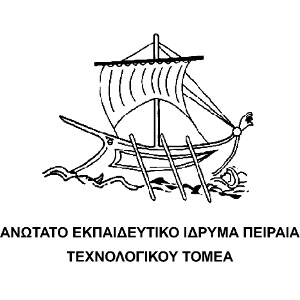 Pireaus University of Applied Services
Looking for Partnership
Looking for Extra EU Funds
About Me
Piraeus University of Applied Sciences (PUAS) - former name TEI Piraeus - is one of the 16 independent and self-governed Institutions of Applied Sciences that constitute the national system of higher technological education in Greece.
PUAS has experience in European projects and in Tempus Programmes (please see the chart of the Projects that we have managed in the last three years).
As a Higher Education Institute, our scientific personnel have experience relevant with education Projects and a variety of educational methods such as e-learning, digital learning, transfer of Knowhow for education to industry sector, etc.
Nine (9) Departments exist in Piraeus University of Applied Sciences (Technological Education Institute of Piraeus) , grouped in two schools:
Engineering School (7)
Automation Engineering Department
Civil Engineering Department
Computer Systems Engineering Department
Electrical Engineering Department
Electronic Engineering Department
Mechanical Engineering Department
Textile Engineering Department
School of Business and Economics (2)
Accounting and Finance Department
Business and Administration Department
Keywords and matching areas:
Ideas in Progress
Sustainable Tourism
Sustainable Transport
Education and Training
Adult Learning
Higher Education
Erasmus+
Youth Exchanges
Lifelong Learning
Creative Europe
Relationship Management
We are open to any type of cooperation regarding education for youth, lifelong learning and tourism grownth.