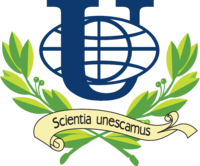 Peoples' Friendship University of Russia (RUDN University)
Looking for Partnership
Looking for Consultant
Looking for Extra EU Funds
About Me
Peoples' Friendhsip University of Russia (RUDN University) is a higher education located in Moscow (Russian Federation).
RUDN University is one of the leading Russian state higher educational institutions founded in 1960 by the USSR Government (in 1961 the University was named after Patrice Lumumba – one of the symbols of the African peoples' fight for independence). It is the only university in the world every year uniting students from 140 countries. It is also outstanding scientific centre - the University intellectual fund comprises more than 870 author's invention certificates and 150 patents of the Russian Federation in practically all fields of University scientific research.
RUDN University cooperates with more than 150 foreign universities and has a significant experience in holding of academic exchanges. It is the traditional centre for training specialists from Asia, Africa and Latin America and the active player at the international education market. RUDN University also has a deep scientific school on applied research in the field of integration of national economies (including developing countries) in the world economy, as it has traditionally focused on the preparation of business and political elite for many foreign countries. Among the graduates of RUDN University – the current president and many ministers from Africa, Asia and Latin America.
The University has a multi-profile structure of faculties, typical for classical universities, which allows creating and interdisciplinary team of experts to run the project.
Keywords and matching areas:
Ideas in Progress
Capacity Building
Education and Training
Higher Education
Erasmus+
Youth Exchanges
European Voluntary Services
Lifelong Learning
We are looking for Erasmus programme countries institutions interested in developing Erasmus+ projects involving Russian and partner countries institutions in their projects.