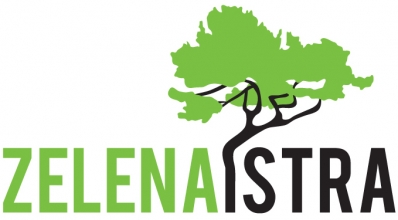 NGO Green Istria
Looking for Partnership
About Me
Green Istria is a non-profit citizen association which is committed to the protection of the environment and natural resources, and works to build a society that upholds principles of social justice. For more than 20 years, Green Istria has actively participated in the building of a society that is sustainable in terms of democracy, solidarity, and the environment. Among our key objectives are sustainable development and environmental democracy.

Green Istria is one of the leading environmental organizations in Croatia, speaking out on themes such as the unacceptability of planning an energy future based on fossil fuels. Green Istria also advocates for participatory forms of governance of public goods and services as opposed to their privatization, and encourages public participation in decision-making processes.

We are active in the local community with our programmes, projects and awareness campaigns. Citizens of Pula and Istria County know us for our Green Phone service and numerous campaigns related to waste reduction and recycling; healthy food and urban gardening; as well as the protection of natural resources and biodiversity.

In addition to local activities and advocacy, Green Istria is also active on the national and international levels. We have supported and led campaigns on many cross-cutting themes, for example against: the construction of the Plomin C coal power plant in northwestern Croatia; the exploration and exploitation of hydrocarbons in the Adriatic sea ( Adriatic); the privatisation of public highways (Ne damo nase autoceste / We're not giving our highways away); etc. Recently, Green Istria has been working on the theme of equitable and sustainable development on a global level, and on the issue of building more just relations between developed and developing countries.

Green Istria is a small but passionate and experienced team of professionals that works on a variety of projects, coordinates campaigns, and supports many activists and volunteers.

List of projects: One Adriatic, Soil4Life, New Ideas for Od Buildings, Participatory Budgeting, Civil Dialogue for a better Environment, Separate it all!, Corruption Sonar and many moe (25 EU projects realised as a lead organization or a partner)
Keywords and matching areas: