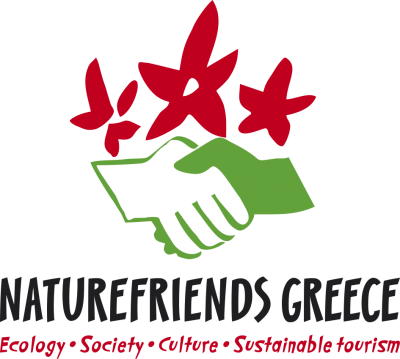 Naturefriends Greece
Looking for Partnership
Looking for Consultant
Looking for Extra EU Funds
About Me
The Environmental Social Organization Network Naturefriends Greece/ NFGR operates as nonprofit Panhellenic corporation. NFGR is inspired by Naturefriends International environmental and social principles. Its members struggle for a society in which no priviledges or discriminations related to political beliefs, religion, sex, skin colour, origin, social class etc. will exist, as, only in such a fair society can sustainability, solidarity and climate justice be fully implemented.
NFGR is regular member of International Naturefriends NFI (est. 1895)
We cooperate with Universities, Political, Environmental, Social and other Institutes, Research and Scientific Agencies, groups, and public benefit purpose organisations and nonprofit entities, in order to inform, educate, and implement common projects on sustainable development and the protection of manmade environment (charter, )
PROJECTS – WORKS – ACTIVITIES
Our motto: "We plan with vision and implement responsibly and transparently, being accountable to the public".
We are open to cooperations and activities in and out of Greece, for the protection and promotion of cultural heritages, ecosystems, sustainable or alternative tourism, respecting and supporting local traditions and economy, products and services.
The NFGR develops actions in all levels of social life, intervenes and participates in citizens' networks, responds to invitations, deploys International or European days for the promotion of its views. In parallel, it organizes visits and guided trips to the countryside, parks, historical and archaeological sites, museums et al. In addition, the organization carries out campaigns, implements projects, intervenes in debates and/or bills, organizes and participates in day workshops.
NFGR are actively involved in:
Protection of manmade and natural environment
Culture, History and traditions
Environmental Education, training, lifelong learning
Sustainability and Just Tourism
Outdoor leisure activities –I Discover and Protect Nature activities
Fair Trade, consumers and producers rights
Democracy, Transparency, control policy and advocacy
Human, democratic, civil social rights,
Involvement, solidarity and networking – on national, European and international level- for environmental and social justice
Saving and promoting Renewable Energy Resources
Reduction of waste and ecological, decentralized, socially just waste management
Peace, reduced armaments, abolition of nuclear weapons
Reconnection with nature
Urban nature and Green cities
Climate Change – Climate Crisis – Climate Justice
Road sefety – The pedestrians and cyclists writes – Mobility and Transport
Keywords and matching areas:
Ideas in Progress
Biodiversity
Environment
Urban Management
Erasmus+
Cultural heritage
Creative Europe
Europe for Citizens
Climate Sciences
Digital Society
EEA and Norway Grants
Τhe way and means to promote the 17SDGs at local and regional level and especially the STd tourism and local economy.
Chaidari, Greece
2 years ago
Sustainable Development
Adult Learning
Erasmus+
Cultural heritage
Europe for Citizens
European social fund (ESF)
Climate Sciences
Euro-Mediterranean Relations
Pollution
EEA and Norway Grants
17SDGs, Environmental Education, Sustainable or Alternative Tourism, Reconnection with nature, Urban nature and Green cities, Climate Law, Green Deal, Reduction of waste, Fair Trade, Consumers and producers rights, Democracy, Transparency - control policy and advocacy, Civli Protection
Chaidari, Greece
2 years ago