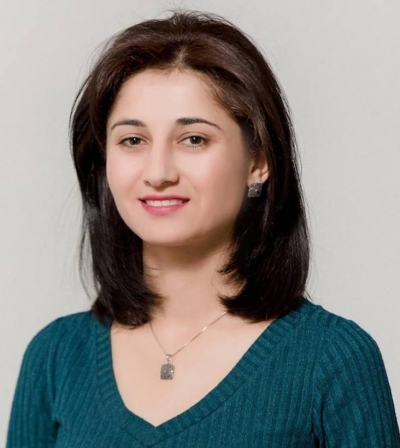 Mariam Torosyan
Looking for Partnership
Looking for Consultant
Looking for Extra EU Funds
About Me
I'm the president of "Will, Justice, Unity, Courage" Youth NGO. The NGO was established on March 31 2014. Also, I'm the co-founder of "BeHoney" Beekeeping Social Entrepreneurship;
Our NGO is concentrated in environmental education and environmental problem solving, mining problems, and Youth problems. As a youth worker, for me, it's important to work with youth and develop their skills and abilities.
It's our first time we want to find partners from EU countries for EU cooperation projects. Since now we have organized many grant projects, and now we want to work internationally,
Also, I'm Ambassador for Educational Equity, Alumni at Teach For Armenia. I'm a certified trainer, mentor, and couch.
Keywords and matching areas:
Ideas in Progress
Energy Efficiency
Environmental protection
Education and Training
Erasmus+
Youth Exchanges
Youth Workers
Cultural heritage
I always wish to know how to cook different nationalities food, and that's why I want to organize this project in Armenia. Cuisine Exchange I want to implement eco-camp in Ltsen eco-village in Syunik region. 30 youth from different countries will interduce their culture, their national foods and we want this project to be the type of project of solvi...
10-8 Teryan St, Yerevan, Armenia
3 years ago
Biodiversity
Forest Resources
Energy Efficiency
Environmental protection
Education and Training
Adult Learning
Erasmus+
European Voluntary Services
Lifelong Learning
Fellowship
"Will, Justice, Unity, Courage" Youth NGO is looking for a partner from EU countries for EU cooperation project. We want to organize and implement EU projects in Armenia and take part in other projects ;
10-8 Teryan St, Yerevan, Armenia
3 years ago