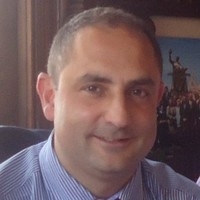 LUIS BAUSELA
Looking for Partnership
Looking for Extra EU Funds
About Me
We are making the most of our large experience as EPC contractor in the Energy, Oil&Gas sector and Mining&Handling jointly with our Skilled Assembly capacities and good relationship with OEMs for a new focus on Green Projects (green hydrogen, green ammonia, efuels) as developer (and sometimes as investor) jointly with the Integration capabilities of technologies.
Keywords and matching areas:
Ideas in Progress
Bioenergy
Renewable Energy
We would like to join to projects to be developed in the  R&D and also innovation technologies. We are a large enterprinse with large track record in execution of industrial ; Our main insterest is on Green Hydrogen, Green Ammonia, E-fuels projects.
Gijón, Spain
2 months ago
Construction Industry
Innovation
Low-Carbon Economy
Bioenergy
Renewable Energy
Clean Transport
Horizon2020
Industrial Design
Business Development
Interested in join to Green Energy Projects. Especially Green Hydrogen, Green Ammonia, E-Fuels,
Gijón, Spain
2 months ago