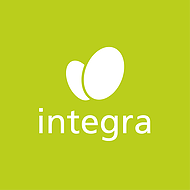 Integra A Coruña
Looking for Partnership
About Me
Integra was founded in 2004 in A Coruña as an initiative of young people interested in the field of integration and European cooperation. Our final goal is:
- To support young people improve their knowledge of European labor system,
- To promote multilingualism and multicultural dialogue,
- To help young people in the language learning process, and
- To assist them in finding a work experience abroad.
Integra is convinced that personal and social development doesn't happen without knowing, living and feeling other social, economic and cultural rights of other European Union countries.
Integra's objectives are to improve the knowledge of the European Union and the instruments that are available to the youngest thereby promoting greater understanding and social cohesion. We also aim to increase mobility between countries, to promote international cooperation, mutual cultural enrichment and advertise volunteering as an expression of an intercultural dimension based on solidarity and equality.
To achieve these objectives Integra has worked and continues to work with different mobility programs such as Erasmus+, Erasmus for Young Entrepreneurs program, Leonardo da Vinci (Mobility and Transfer of Innovation Projects), Grundtvig and other international projects and local development as "Boucher" of the Regione Calabria (Italy) or the social project "Lernen und Arbeiten in Europe" of the German Federal Republic.
In particular, Integra promotes international mobility intended for young people and adults – mainly for employed persons, apprentices, unemployed persons and union members – in order to help individuals and organizations become more successful in global markets through the acquisition of foreign language proficiency, inter-cultural awareness and improvement of vocational qualifications.
Integra cooperates on local, regional and national levels with adult education centers and trade unions, with schools, enterprises, public authorities and diverse partner organizations in the field of education and vocational sectors. These Institutions, cooperating with Integra, recognize the transnational mobility's social value and guarantee a positive local ;

Integra collaborates in different training and professional activities with different companies in the city and all these organizations usually collaborate in the following activities - projects:
- Development of training vocational and occupational activities,
-Organizationn of seminars and conventions to promote business and educative activities (face-to-face and on-line activities), and
- Development of innovative projects (New technologies, products and business organizing methods).
Therefore, we have a strong network of partners with extensive experience in the development of successful educational and employment programs at European level.
Integra also provides administrative / logistic support for the definition and control of all conditions inherent to placements development (certifications, learning agreements, VET training sessions, etc), including support in finding accommodation and adequate language training in the city.
Since 2004 Integra has sent and received more than mobility participants per year to other EU Countries (Mainly from/to the United Kingdom, Germany, Scandinavian Countries, Italy, Portugal, France or Malta).
Integra has managed many Mobility Projects (Erasmus + Projects, Regional Mobility Projects and former LLP Programme).
Nowadays, we are the promoters or partners of the following Erasmus + Projects:
1) ERASMUS +
-KA1
- Hostelería en Europa 2015
- Hosteleros hacia Europa 2016
- Energy Training in Europe 2016
-KA2
- DCTEST - Digital Competences Framework in Practice: Integra is the promoter of a KA2 Erasmus+ Cooperation for innovation and the exchange of good practices project: "Digital Competences Framework in Practice - 2015-1-ES01-KA204-016046" which main objective is to analyse the existing report "A Framework for Developing and Understanding Digital Competence in Europe (DIGCOMP)" which has published in 2013 by the European Commission's Joint Research Centre. After that the proposal is to create a Process of Revision of the existing Framework for Developing and Understanding Digital Competences in Europe, to create a specific framework identifying all the requires digital competences and provide for each competence a description, descriptors, examples of levels, attitudes, skills and examples of applicability in different contexts, to design an innovative Educational Portal, to create a Methodological guide Handbook and to create a Certification.
-The Suitcase, the map and the voyage of a youth worker: Integra is a core partner of the Key Action 2 Erasmus+ Cooperation for innovation and the exchange of good practices project ''The suitcase, the map and the voyage of a youth worker - 2014-2-RO01-KA205- 013607 " which main objectives, in 2 years of the project, are: to prepare a full range of 3 necessary tools for youth workers; to build and test an online training course for 50 people interested to become youth workers, to allow 200 young people to test a full range of innovative, created tools in order to project their personal and professional life plan with the support of youth workers and, to create and test an online training courses for one key competence from the Reference Framework, by 200 young people.
- Strips on the Integration Road. Integra takes part in this project along with the Swedish NGO Kvinnor Soma Sverige (coordinator) and the Italian entity Bluebook. STRIPS starts on 1st of June 2016 and ends on 31st of January 2018. The topic of the project is the social inclusion of young immigrants and refugees in Europe using the comic as an educative tool.
STRIPS has got three priorities. The first relate to the youth field by promoting high-quality of youth work. Furthermore, it has several horizontal goals: inclusive education, training and youth, promoting empowerment, open to cross-sectorial cooperation, and active citizenship of young people. Moreover, STRIPS is a project focused on two main topics: migrants' issues and EU Citizenship, EU awareness and Democracy.
STRIPS is going to work on two intellectual outputs. The first of them is a series of comic strips focused on EU Citizenship, EU awareness and Democracy. The second one is a guide for youth workers to support them in the use of the comic.
- Developing Enterprise and Employability during Mobilities. The project wishes to share and improve a training program with the help of a network of European VET partners, working together towards achieving transparency and recognition of skills and qualifications to facilitate learning, employability and labor mobility. Our Enterprise and Employability program comes to complement the KA1 VET mobility schemes and adds value to it by offering a training scheme that equips and empowers beneficiaries of such schemes with entrepreneurship and employability knowledge and skills, leading to sustainable employment at the end of the mobility.
The current proposal will build and strengthen a network of European VET providers, enabling them to deliver a standardized enterprise and employability curriculum, build organizational capacity and collaboratively work towards achieving results that tackle EU's 2020 Strategy.
The main target groups will be the VET students and the staff of the partner organizations, which will benefit directly from the developments of the project.
In addition, we were core partners in 4 Transfer of Innovation projects and in one Accompanying Measure. Some of the projects were:
TOI "Learning Outcome-oriented Quality mobility placements to gain transparency and recognition of qualifications within the Tourism and Catering field LEO_qualiTC" (2013-15): in collaboration with one of our Local Partners (A Coruña VET Hostelry School). The main idea was to make the European transnational mobility a natural thing and being integrated into vocational training programs; Acquiring maximum qualifications by including professionals in the European professional market, improving their skills and enhancing their careers: Professionalization of the sector to the European standards and improvement of occupation; Designing and offering a model for implementing ECVET credits to training schools in the field of Hotels, Restaurants and Catering: education professionals, sector professionals, organizations and businesses, etc., and in one word, improving the quality of existing training programs and combine them with transnational training programs in the EU.
TOI "Jovens Empreendedores na Europa – JE_EU": in order to promote the continuity of the activity of local businesses related to crafts or trades that may disappear, providing the tools necessary for transfer to anyone interested in continuing the family business. It was intended to contact all entrepreneurs interested in transferring their company and at the same time people interested in receiving them in order to give continuity to the company under the leadership of the new entrepreneur.
TOI "Sigma 3C": in order to contribute to the development of new skills in the culture management sector, addressing primarily to administrators, who are required to develop cultural local policies, in support of their territories. The project was also addressed to trainers, and in particular, to those people who can contribute to the bottom-up development of these polices, by disseminating the basic concepts and the methodology of the Sigma 3C project. This project is also aimed to strengthen cooperation between institutions and businesses that offer learning opportunities at the European level.
Keywords and matching areas:
Ideas in Progress
Capacity Building
Education and Training
Adult Learning
Erasmus+
European Voluntary Services
Lifelong Learning
Cultural heritage
COSME
Spanish
Social and Welfare
We have a great experience in EU projects and we are looking for new partners and being partner in different EU projects (Youth, Adult, etc...). Contact: 
A Coruña (Spain)
2 years ago