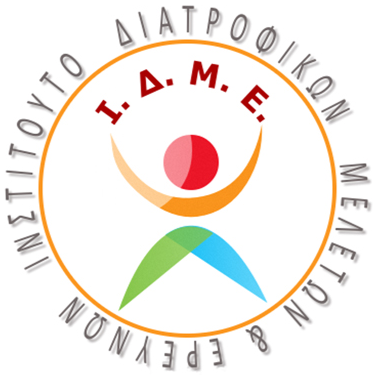 Institute of Nutrional Studies & Research
Looking for Partnership
Looking for Extra EU Funds
About Me
INSR Short History
Institute of Nutritional Studies & Research has been established in 2009 being activated in the era of Education, Research & Innovation. From its very beginning, INSR organizes several symposiums, tributes, info-days and short term training courses in benefit of health professionals and in relation to health, diet, clinical dietics, eating behavior, fitness and sports nutrition.
Across its lifespan INSR has supported several research & innovation studies and educational programs in benefit of the general public. Even if INSR has not been the main beneficiary or co-beneficiary of European or National funded projects, its members have been main contributors to several funded projects, relevant to public health.
Nowadays, under the new INSR Board, specialized in several and different fields of expertise, all of which interrelated, INSR has upgraded its services and started on getting related regularly to research & innovation activities and public health initiatives aiming to get into the route of main contributors of Greek PUBLIC HEALTH & INNOVATION reality.
INSR Scope
Purpose of is to contribute to public health prevention but also to the development of Nutrition and Health strategies related to eating habits, fitness and general health of Greek and European population.
INSR, by the constant collaboration with renowned several groups of Health Professionals, Private Educational & Research Institutions, Universities & Governmental Organizations as well as companies relevant to medicine and food, aims to fulfill a series of objectives:
<>· · · · · · ·
MediDiatrofi,
KEAD,
EERcomt,
KRC,
KDAP Platon,
Currency
Our newsletters and recent announcements can be found at
Research & Innovation
In order to achieve its goals, a series of actions are foreseen, such as public interventions, legal and other, with the object of promoting its goals. Therefore, INSR aims to regular:
<>· · · Participating in Public Health prevention programs for children & teenagers (Coordinator: Kappodistrian University)
Counselling of Performers (Dancers & Actors & students of Performing Art Schools) for developing proper dietic patterns for high performance (Coordinator: EERcomt)
Main contributors to Guides of Health & Quality of Life of Special Population (7th DHIAsymp publication) (Coordinator: Organizational Committee of Panhellenic Festival of Social Inclusion)
Volunteers
INSR has a body of local volunteers that supports seminars, training courses and research projects, mainly in administration and project realization of several multiplier events and conferences.
Vocational Education & Training
INSR cooperates with several companies and institutions, as to facilitate as a mediator in Vocational Education and Training opportunities. Moreover, INSR could also work as a hosting organization of researchers that would like to practice their professional skills in the field of Fitness, Dietics, Sport Nutrition & Clinical Nutrition.
The team of INSR is a group of individuals with familiar expertise and huge experience in the field of their specialization, everyone contributing with a unique manner to the INSR matrix.
INSR Key Staff
Soupios Ioannis, (INSR President) Clinical Dietitian - Nutritionist, , , Retraining in Eating Disorders & Obesity (NCFED of UK); President of Institution of Nutrition Studies & Research (); General Secretary of Hellenic Institute of Nutrition (); Adjunct Faculty Hospital Dialysis Unit ; CEO of
Filis Spyridon, (INSR General Director), gastroenterologist, Medicine Professional.
Zoubaneas Evaggelos (INSR Chief Executive Officer) Dietitian Nutritionist, Master Practitioner in Eating Disorders & Obesity with Postgraduate Studies and Specialization in Nutritional and Psychological Treatment of Eating Disorders such as Nervousness, Anorexia nervosa and Anorexia Nervosa by the Eating Disorders of Great Britain - NCFED.
Androulaki Nicki- (INSR General Secretary) Personalized Nutrition Support & Education Services; Corporate Collaborations for the Study & Development of New Foods of High Nutritional Value; Dietitian-Nutritionist BSc, Α.Τ.Ε.Ι. THESSALONIKI; Specialization in Childhood Obesity, Kappodistrian University of Athens (EKPA); Specialization in Safety (HACCP) & Food Quality: ISO22000: 2005 & ISO9001: 2008 Standards, EKPA; Member of the Coordinating Committee of the National Health Education Network (EDAY); General Secretary of the Institute of Nutritional Studies & Research, ; Member of the Association of Dietitians and Nutritionists of Greece, EDDE
Lebessis Panayiotis (KRC Accountant Manager) Dietitian Nutritionist, President of the Sector of Central Macedonia of the Greek Association of Dieticians-Nutritionists.
Kavazidou Eleni (INSR European Project Manager) speaks English, German, Italian & French. Trained and specialized in EU project management and has experience in several EU and National funding schemes. Graduate of the Dept. of Physical Education and Sports Sciences οφ AUTH; Thessaloniki's Municipality Professional Dance School; & Thessaloniki's Contemporary Conservatoire, Jazz Dept. Msc Degree in Physical Exercise and Health, specialized in Special Physical Education; expertise in exercising during Pregnancy. PhD Degree in Physical Exercise and Quality of Life, specialized in Dance/movement therapy and Eating Behavior for mentally disorded people with anxiety or depression co-morbidity (AUTH). She is activated in research, innovation and education.
Voudouris Panayiotis (INSR Sports Manager) Sports Science Nutrition / Dietetics HND (Cambridge Regional College) - Molecular & Applied Physiology MSc; Master Practitioner Program in Eating Disorders & Obesity (KEADD, NCFED). Graduate of the Metabolomic Academy (European Institute of Nutritional Medicine) Trainer of Clinical Pilates (GPC). Graduate of Medical School of Athens in the department of Molecular and Applied Physiology (specialized in the effect of a short-term exercise protocol in patients with NAFLD. PhD thesis at the Medical School of Athens, related to Metabolic Diseases.
Mermigas George (INSR Webmastering Manager.) IT professional with experience in Websites administration and content creation. Works as a freelancer and offers remote services for email marketing campaigns, Cisco Webex teleconferences and social media management. Has video editing and basic graphic design skills.
Keywords and matching areas:
Ideas in Progress
Fisheries and Food
Agrifood
Food Safety
Social Innovation
Health Care
Nutrition
Social and Welfare
Mental health
-Epidemiology, Aitiology, Prevention, Intervention -Strategic Partnerships for sharing good practices
Athens, Greece
5 days ago
Fisheries and Food
Agrifood
Food Safety
Health Care
E-Health
Youth Exchanges
Nutrition
European Union
Consumer Protection
Mental health
European Projects for -Health Prevention, Health & Education, -Health, Innovation and Research -Food Safety and Protection -Food & Traditions and other familiar topics related to nutrition, physical fitness & health.
Athens, Greece
5 days ago