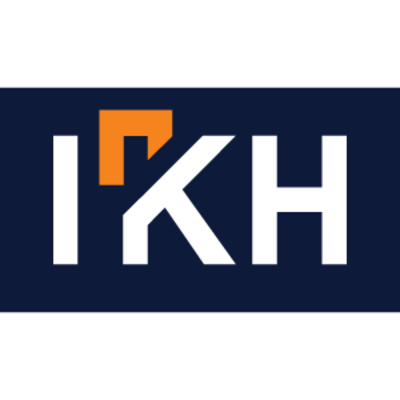 iKnowHow S.A.
Looking for Partnership
Looking for Extra EU Funds
About Me
Founded in 2002, IKH is a leading technology firm providing engineering solutions to meet the needs of private and public sector ; Over the past ten years, IKH has developed an international presence and includes well-known organizations among its clientele. IKH has been geared towards operational excellence since its foundation, both as a software vendor and solutions integrator: it has traditionally been at the forefront of technology, embracing the ever-evolving business needs of key business sectors. IKH delivers a comprehensive range of state-of-the-art solutions (all with ISO 9001:2008 and ISO 27001 certification) to provide the end customer with a complete solution tailored to their needs that can be used either as stand-alone, or as part of the integrated solution.

Since 2002, IKH has increased its turnover every year (observing an increase of 600% in the last 6 years), and its number of direct employees went from 20 to 80 in the past three years. As an example of its continuing growth, IKH fully acquired Evorad SA in 2014, a specialist in image processing with a portfolio of over 300 clients in EU and US. They have developed more than 40 large scale product development and commercialization projects in the private and public sector, which represent a substantial share of the local ICT market. This success and the current pipeline of potential project forecast a sustainable growth for IKH for the next three years. Other comparative advantages of IKH are long term partnerships with international ICT corporations such as IBM, Oracle, Microsoft, HP, PwC.
During 2016, IKH merged with Innora, a highly innovative robotics and control company, and has transformed into a one-stop-shop when it comes to software systems, service robotics, embedded systems, and data-driven intelligence. IKH offer tailor made solutions across industry functions and markets. Its engineers leverage current scientific knowledge and their proprietary know-how to design, build, and market working prototypes or to enhance existing products.

IKH's core competencies are in:
1. Mechanical design, dynamic simulation, model-based robotic control
2. Computer vision, cognitive control, human-machine interfaces
3. Embedded hardware, instrumentation, mechatronics
4. Software design and development
5. Cloud solutions architecture and analysis

Linking this type of experimental development work with the market has been an added challenge taken on by IKH: our interdisciplinary teams design and develop the roadmap for successful product-to-market launches.
Keywords and matching areas:
Ideas in Progress
Aerospace Technology
Electronics and Microelectronics
Industrial Manufacturing
Innovation & Research
Residual stress is a common cause of failure in aerospace components, as it leads to crack formation; to protect against that, shot peening is used to increase the tensile strength of steel. State-of-the-art non-destructive methods, however, cannot adequately assess the quality of shot peening. This project will revolutionize residual stress detection in steels using a novel magnetic method tha...
Συνταγματάρχου Δαβάκη 1, Αμπελόκηποι 115 26
4 years ago
Industrial Manufacturing
Innovation & Research
We are currently looking for partners for a project that will revolutionize shipbuilding. The expertise we are looking for is the following: - Augmented reality - 3D reconstruction
Συνταγματάρχου Δαβάκη 1, Αμπελόκηποι 115 26
4 years ago
Renewable Energy
Aerospace Technology
Electronics and Microelectronics
IT
Innovation & Research
Robotics
Horizon Europe
Analytics
Industrial Engineering
Internet of Things (IoT)
We are looking for project partners to complement our expertise in the following areas: Non-destructive testing, structural health monitoring, embedded systems, and robotics. We are also open to new collaborations in other fields.
Συνταγματάρχου Δαβάκη 1, Αμπελόκηποι 115 26
4 years ago