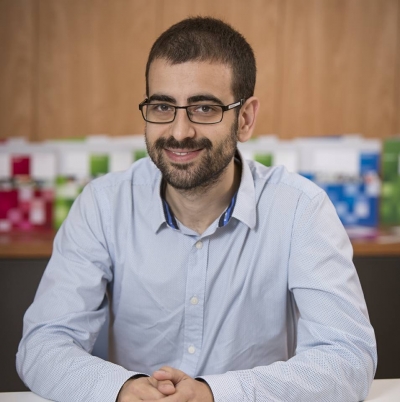 About Me
Founded in 1996, Kenus Informatica is an IT service company with over 20 years of experience in the field. We have a firm commitment to be the strategic and reliable partner for all our clients' IT software and hardware needs. To offer world-class products and services we are part of certified partner programs with leading global players such as HP, Microsoft, Wolters Kluwer, and VMware. Our client base consists of SMEs, the educational sector, as well as city councils, hospitals, and other governmental organizations to whom we successfully deliver services like IT consulting, installation and maintenance, server parks and Cloud processing solutions.

To give our services the competitive edge, we are investing heavily in the exploration, adaptation, and incorporation of new technologies. For this purpose, we are – with the help of the Spanish Ministry of Economy and Competitiveness – maintaining our own R&D Department, through which we cultivate excellent links with universities and R&D centers on the globe. As such Kenus participated in the EU funded IN3CA project "INclusive INtroduction of INtegrated CAre" (). The aim of INCA is to Validate and to start a pragmatic Initial Deployment in Europe, of inclusive friendly and engaging multi-channel "patient-centric" communication care NETWORKS of integrated socio-sanitary care e-Services among Public, Private and Third sector stakeholders and served from "the cloud". Currently, Kenus is participating in the EU funded SmartGov project, related to Smart Cities and policy simulation using FCM's (Fuzzy Cognitive Maps) to forecast different policy scenarios.
We work in close contact with different municipalities and regional governments, which can be included in the different EU proposals we are working at.

Looking ahead, the company is set on the road to move forward with a clear vision, a sound and consistent strategy, financial strength and an unwavering focus on serving the customers with pioneering beyond state-of-the-art solutions, by the fusion of stable technologies, with qualified experts, quality services and long-term commitment.
Keywords and matching areas:
Ideas in Progress
Entrepreneurship and SMEs
Technology Transfer
Smart Cities
Urban Development
E-Health
Sustainable Tourism
Sustainable Transport
Cultural Management
Project Management
Smart Mobility
Hello, We are a non-profit organization from Valencia, Spain, interested in joining a project on this call.
46980 Paterna, Valencia, Spain
4 years ago
Entrepreneurship and SMEs
Citizenship
Urban Management
Smart Cities
Urban Development
Sustainable Tourism
Urban transport
URBACT
INTERREG
Smart Mobility
We are looking for other institutions interested in future project collaborations related to Smart Cities. We are in contact with a regional government in Spain that would be interested to join as a pilot partner, as well as other municipalities of the region. We are a technological company, and we have expertise in Smart Cities and pilot ; If you are working in an...
Paterna, Spain
4 years ago