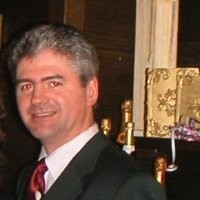 Gheorghe David
Looking for Partnership
Looking for Extra EU Funds
About Me
Over 20 years of experience in the software development industry, near-shore and offshore outsourcing, with a good understanding of the IT industry at a global level.
Co-Founder and Managing Partner of ASSIST Software, now a mature and experienced technology company.

Involved in market-focused activities in the software development outsourcing business and multinational tech projects, driving ASSIST Software business development efforts in the fields of Web and mobile applications.

Founded in 1992, ASSIST Software is a Romanian company that specializes in outsourcing software development projects. Based in Eastern Europe, The ASSIST team has a solid track record, delivering high quality and timely software development services.
.
With over two decades of experience as an outsourcing provider of innovative software solutions and IT services, ASSIST has compiled a comprehensive portfolio of projects, customers, skills, and technologies.

Our projects cover an extensive spectrum of industries, business areas, and technologies. Customers come from three continents while the technologies we master can meet the demands of the most up-to-date and innovative approaches.

Please have a look at our recent portfolio and return to it periodically, as we are updating this section on a regular basis.

Every day we have fun trying to be the best coders we can be. We enjoy expanding our diverse skill-sets, so that more strategic options are available to meet and exceed our clients' visions. We use proven and reliable methods as standard for our work: source control, solid project management tools, clearly written specs. Our customers are loyal and happy and people love working here.
Keywords and matching areas: