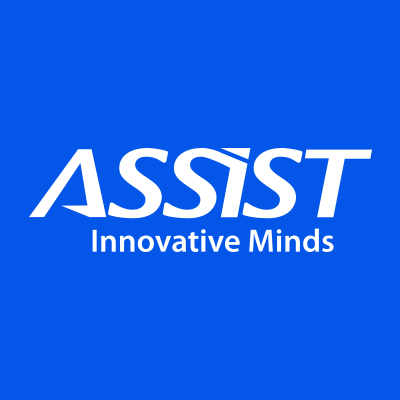 ASSIST Software SRL
Looking for Partnership
Looking for Extra EU Funds
About Me
ASSIST Software is a software development company based in Romania with 28 years of experience in the field, and an extensive portfolio of knowledge and expertise in a range of technologies that can be used to respond to various ICT needs; ASSIST Software has participated in 18 national and European Union-funded projects, in various industries such as ICT, manufacturing, education, business, oil and gas, health, food, ;
We have collaborated with over 140 partners from the European Union, including research centres and institutes, universities, public and private educational institutions, NGOs and SMEs, and leaders in their fields.
ASSIST has participated as a technical partner in multiple EU funding programs, such as Horizon 2020, Erasmus+, Eureka-Eurostars and POC ;
Our services include the following: custom software development, consultancy and product design, testing and validation, EU project management cooperation and writing;

More details:
Keywords and matching areas:
Ideas in Progress
Energy Efficiency
Intelligent Energy
IT Applications
Internet of Things (IoT)
Artificial Intelligence
Green Deal
ASSIST Software is looking for a partner to submit a project proposal under the JOINT CALL 2020 (MICALL20) ON DIGITAL TRANSFORMATION FOR GREEN ENERGY. Eligible countries: Austria, Czech Republic, Denmark, Finland, Germany, India, Israel, Latvia, Marocco, Norway, Poland, Scotland, Spain, Sweden, Switzerland, Turkey. The partner should be able to help us develop, test and validate a virtual repli ...
Suceava, Romania
4 months ago
Health Care
Biotechnology
Digital Agenda for Europe
IT Applications
Medical Biotechnology
Mobile technology
Internet of Things (IoT)
Mental health
Blockchain
Artificial Intelligence
We plan to submit a proposal to the AAL programme: We currently are at the stage of building up the consortium, and we need a partner from sleep medicine area. Please contact if you know a possible partner and we could send more ; Also, please find below our new updated webpage of EU-funded projects experience and ;
Suceava, Romania
1 year ago