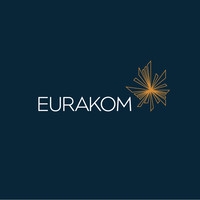 EURAKOM
Looking for Partnership
Looking for Extra EU Funds
About Me
EURAKOM is a small French SME/consulting company working across sectors with a diverse range of public authorities, private companies and organisations at all levels to accompany their projects and initiatives from concept to implementation but also by providing thematic expertise in areas such as education and culture, sustainability, tourism and food ecosystem, entrepreneurship, energy, transport, legal services, European affairs. EURAKOM's role is to provide support from the early phase to the most complex stages of project development, always with a unique approach and tailored to the project's needs. EURAKOM was founded by Nicolas Fourcroy in 2005, a lawyer specialised in European law and policies. EURAKOM staff regularly speak at events and examine creative ways to inspire the next generations of graduates, potential entrepreneurs and project leaders. It also accompanies and mentors young entrepreneurs in their decision making by providing critical and constructive guidance with regard to the strategic development of their ideas.
EURAKOM's team also provide support on any issues regarding European Union programmes, facilities and instruments and accompanies its clients in their direct contact with the European institutions (representation and lobbying).
EURAKOM has been instrumental to the development of sustainable regional tourism flagship projects such as Tropicalia, the world's largest sustainable Greenhouse, or the successful bid for European Region of Gastronomy of Hauts-de-France in 2019/2020 and others. For large- scale projects and activities EURAKOM works with a crosssectorial bottom-up approach in order to maximize impact and ensure project uptake and success.
The critical path to success has implied to forge alliances and build partnerships within different ecosystems and especially outside their boundaries. Thanks to its extensive network in different sectors EURAKOM can guide its clients and partners in making the right choices or put them in touch with the right people. Inclusion and access for all has been a key factor for all our project activities, be it based on socio-economic background or disability, reduced mobility etc. and we are a passionate advocate for integrating sustainability into business processes and as a core element in education and employment. We are advising and mentoring businesses on sustainability, successful stakeholder engagement as well as sustainable communication with different audiences.
Recently funded projects focus on sustainability in hospitality and tourism as well digital tranformation for more sustainable destinations. Interested in new models for tourism and hospitality as well as food and gastronomy.
Keywords and matching areas:
Ideas in Progress
Fisheries and Food
Biodiversity
Entrepreneurship and SMEs
Sustainable Tourism
Tourism
Education and Training
Cultural heritage
Digital Society
Smart Mobility
Green Deal
Interested in joint project development linked to sustainable tourism, biodiversity, eco-mobility, gastronomy and food. Interested in joining projects linked to these topics. Also developing projects in these areas and looking for potential coordinators.
Saint-Martin-Boulogne, France
1 year ago