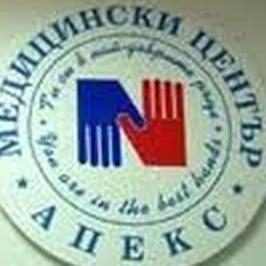 APEX medical centre
Looking for Partnership
Looking for Extra EU Funds
About Me
The company provides medical and social services, promotes health and helps to prevent diseases. "Apex Medical Center" functions as an outpatient medical facility, providing medical care, primary prophylactic and different examinations, guidance for hospital treatment and medical research. The total number of employees is 22, all of which are proven specialists in different fields notable for their good medical practice.
The medical and social activities of the company are realized in "St. Lazarus centre for people with mental diseases" in the town of Slavyanovo. The three floor building has a total capacity of 45 beds and a private park of 25 acres with walkways and recreation areas. Also, to meet the needs of its inhabitants for entertainment, hobbies and healthy habits, a fruit and vegetable garden is created and different types of pets are bred.
Hospice "St. Lazarus" in the town of Levski, Pleven district was founded after the renovation of a non-functional part of the municipal hospital. The capacity is 30 beds and it serves for further treatment and rehabilitation of persons suffering severe debilitating diseases.
Both structures offer:
24 hour medical care and full care by specialized staff
Ambulatory treatment by specialists/ multidisciplinary team /
Rehabilitation and palliative care for persons in the terminal (pre-death) state. Elimination of all kinds of pain syndromes
Highly specialized psychiatric-psychological services for persons with chronic mental illnesses and dementias
Kinetic therapy
Individual and group psychotherapy
Keywords and matching areas:
Ideas in Progress
Innovation
Health Care
Cross-border cooperation
Transnational cooperation
Mental health
APEX medical centre is preparing a project proposal under EEA and Norway ; The project will be implemented in two cities in the Pleven region which belong to NUTS 2 North-West Planning Region (the poorest region in Europe, having the worst demographic indicators, the highest mortality among the adult population and the highest number of children with disabilities). European context The he ...
5900 Levski, Bulgaria
2 years ago
Entrepreneurship and SMEs
Health Care
Transnational cooperation
Mental health
We remain open for potential partnerships. If you consider us suitable partner for your project idea, do not hesitate to write!
5900 Levski, Bulgaria
2 years ago