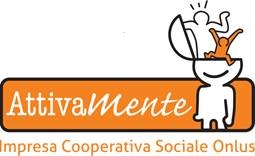 Non Profit
Looking for Partnership
Looking for Consultant
---
The target of the projects and therefore of the AttivaMente activities are people and groups of people with disabilities, both mental and physical, people with social, cultural and economic disadvantages, especially young people with cognitive disadvantage and older people.
In particular, AttivaMente operates in the Eastern Veneto region (Venice, Padua, Rovigo, Vicenza), with the aim of responding with professionalism and expertise in the creation of welfare systems and services focused on the needs of the person, promoting a style of participation, active, welcoming and reciprocal citizenship.
In many projects, AttivaMente plays the role of activator of social resources and facilitator in the involvement of local civil networks, encouraging innovation opportunities for the socio-economic development of the territory.
---
Food Safety
Natural Resources
Development and Cooperation
Citizenship
Sustainable Tourism
Culture and Development
Rights, Equality and Citizenship Programme
Animation
Relationship Management
Human Rights