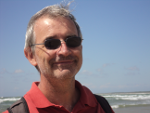 Non Profit
Looking for Partnership
Looking for Lead Partner
---
Presentation of the Ventureo network.
The world of tomorrow is a world of plenty where energy is provided by renewable energies, where agriculture is respectful of the environment, and democracy is expressed daily.
Everyone can study the subject of their choice and receive a basic income that allows them to study in peace. Men and women have learned to communicate in a non-violent way and they are lucid about their needs. Technology is at the service of the weak, play and joy fill the streets of the cities.
To participate in the development of this society, associations with a vision and a project need a strong and fair currency. This is why Ventureo promotes cooperation between organizations, multiplies the strengths of everyone by providing a platform that provides visibility, services, advice and means of action.
Joining the Ventureo network will bring you new and more effective tools to fulfill your missions and will put you in contact with other organizations whose work is complementary to yours so that everyone can help each other and overcome the difficulties faced by the poorest.
If you are an entreprener or a non profit you can get 100,000 Ventureo to develop your project. It is an unconditional basic income for organizations.
More info :
---
Accelerators
Education and Training