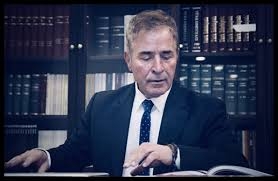 Şükrü Torun
Mental health
Innovation & Research
About Me
Working as a full-time lecturer at Anadolu University, Faculty of Health Sciences, Department of Language and Speech Therapy, Prof. Dr. Şükrü Torun completed his medical and neurology residency training at Hacettepe and Eskişehir Osmangazi University Faculty of Medicine.
In addition to his work in the field of neurology, he is involved in research, practice, scientific publication, refereeing, editing, etc. on language-music-brain relations in developmental and acquired diseases and music therapy for neuropsychosocial disorders. In addition to his academic studies, Dr.Torun also held various administrative positions such as ESOGU Medical Faculty Hospital Deputy Chief Physician, Anadolu University Hospital Chief Physician, Deputy Dean of the Faculty of Health Sciences and Head of the Language and Speech Therapy Department.
Şükrü Torun is an Executive Board Member of Human-Computer Interaction Joint Application and Research Center in Applied Education, which was established jointly by three state universities in Eskişehir. He is also serve as a member of Health Sciences Institute Board, Child Education Application and Research Center Executive Board and Anadolu University Health Sciences Scientific Research and Publication Ethics Committee. Torun is also an active member of the scientific study groups of 'Dementia-Behavioral Neurology', 'Quality of Life in Neurological Diseases' and 'Neurorehabilitation' affiliated to the Turkish Neurological Society. In 2017-2023, T.C. He served as a member of the Traditional, Complementary and Functional Medicine Scientific Committee of the Ministry of Health.
Prof. Dr. Şükrü Torun contributed to the realization of many "firsts" in academia with his interdisciplinary working approach. He started the first "Specific Learning Disorder-Dyslexia" courses in Language and Speech Therapy undergraduate and graduate programs, and with the doctoral theses and projects he supervised on the subject, language-speech therapists became more and more effective in the field of "dyslexia ".
Torun is one of the first three physicians authorized to practice music therapy by the Ministry of Health and is responsible for Turkey's first official Music Therapy Unit opened in 2017. He is also the founding president of the first Music Therapy Department and Master's Program. He has started the elective courses "Music Practices and Music Therapy in Language and Speech Therapy" since 2012-2013 academic year in Anadolu University Language and Speech Therapy undergraduate and graduate programs and "Music Therapy" at Eskişehir Osmangazi University Faculty of Medicine since 2017.
Torun continues to work towards the adoption and dissemination of neuroplasticity-oriented approaches that take into account structural and functional brain network organization differences in neurodevelopmental disorders, especially autism, dyslexia and ADHD, by all relevant education, therapy and intervention disciplines. In this context; He serve as the chairman of the scientific board of the "Autism and Music Summer School" held every year since 2021 within the body of Çanakkale University State Conservatory. He is also the general coordinator and the chairman of the academic science board of the non-profit project "Let's Develop Networks and Create Opportunities for Hippotherapy" supported by the Delegation of the European Union to Turkey (30.12.2019 - IPA/2019/413-002).
Şükrü Torun has focused his current studies on Neurocreative Music Therapy applications that he developed for Alzheimer's disease, Parkinson's disease, Multiple Sclerosis, Aphasia, Dyslexia, and especially sensory-motor, cognitive and psychosocial problems that occur in Autism.