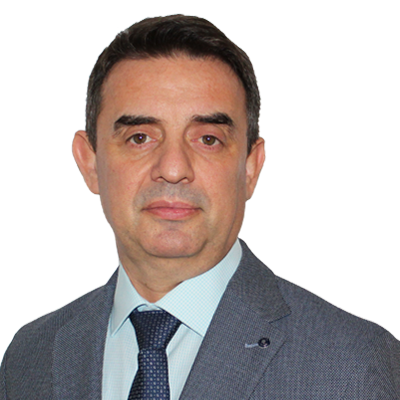 Dean Rakic
Education and Training
Blockchain
About Me
As an EU Blockchain Expert and Advisor, I accompany customers in their digital transformation processes. I look back on 25 years of experience in the architecture of IT systems for processing large amounts of data, especially in the healthcare environment. My professional focus is on project management, relative to the entire project life cycle, including project start-up and project management. Years of experience include detailed knowledge of IT and software architecture, project monitoring with project risk analysis, measurement, and control. My current activity is rounded off by promoting Blockchain over 7 years of active participation in Blockchain based projects, lectures, conferences and project monitoring in all phases of realization (from idea to production).
Blockchain projects:
- PPPHealth4All - healthcare Blockchain-based knowledge platform with support from the German Ministry of Health and the Global Health Hub Germany
- "BlueQbit" - project for marine shipping (real-time tracking and payment of container transport)
- SunToken / SunCore - custom made blockchain data exchange platform with social network plug-in
- Blockcontrol - custom based manufacturing platform
- Blockchain BioBank - research on the Blockchain pathology implementation
Public speaking - conferences:
Blockchain conference Paris
MVNOs, Berlin
Healthcare Informatics, Pittsburg, USA
....