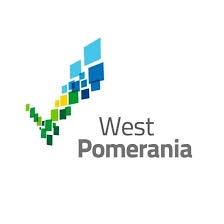 West Pomeranian Voivodeship
Looking for Partnership
Looking for Extra EU Funds
About Me
West Pomeranian Voivodeship is located in the north-western part/corner of Poland, on the Baltic Sea, in the lake areas/in the Pomeranian Lake District, at the border with Germany. Compared to other regions, West Pomerania is distinguished by its natural values ​​(many rivers and lakes, access to the sea, numerous forest areas). It is the region created/destined for spending free time, you can find here numerous marinas, marinas-powt, bicycle/cycling routes, cultural events, theme villages, health resorts.
The Province/Region, due to its very favorable location, is a place very often visited by tourists, among others from Scandinavia and Germany, it is also an ideal place for business. Many foreign companies have their headquarters/location here. in the region.
The Voivodship has experience in the implementation of many projects under the European Territorial Cooperation Interreg Programs: South Baltic, Baltic Sea Region, Central Europe, Interreg Europe ( Interreg V A Cooperation Program Mecklenburg-Vorpommern / Brandenburg / Poland). We have experience both as a lead partner and a project partner.
Many young and ambitious people who are not afraid of challenges stay here and work for the region. We are constantly improving our skills and knowledge in the field of international cooperation, tourism, cultural heritage, tourism product management, promotion of tourist attractions, natural values, so if you would see us in your project, we will gladly join it to develop new areas together.
Feel free to contact us.
Keywords and matching areas:
Ideas in Progress
Regional Public Authority
Natural Resources
Sustainable Tourism
Tourism
Creative Industries
Cultural heritage
Cultural Management
We would like to participate in a project that aims to develop sustainable tourism, strengthen Europe's cultural heritage, strengthen cross-border cooperation within the EU, improve the management of tourist attractions (including events) and cultural heritage sites / facilities, diversify tourism.
Szczecin, Poland
3 years ago
Regional Public Authority
Marine and Coast
Natural Resources
International Cooperation
Sustainable Tourism
Tourism
Creative Industries
Cultural heritage
Cultural Management
Cross-border cooperation
International Relations
We are looking for a project in which we could become a partner. Our main goal is the sustainable development of tourism.
Szczecin, Poland
3 years ago