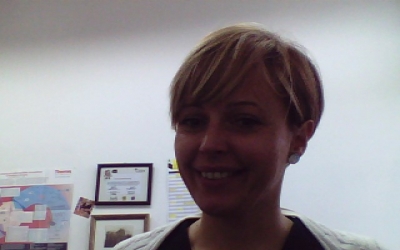 University of Sarajevo, Institute for Genetic Engineering and Biotechnology
Looking for Partnership
Looking for Extra EU Funds
About Me
Our institute is a publich research institution engaged with HE system. We are interested in basic and applied biotechnology projects development in the area of molecular genetics, genetic engineering and biotechnology for application in #medicine, #public health, #agriculture, #fisheries, #food biosafety, #biosecurity,
Keywords and matching areas:
Ideas in Progress
Start Up
Pharmaceuticals
Biotechnology
Innovation & Research
Mobile technology
Higher Education
Clinical trials
We have identified reliable RNA marker from urine to be used in non-invasive screening for prostate cancer. This method is a low cost and precise medical alternative to biopsy for fast and timely triage of patients suspected for prostate cancer.  
Sarajevo, Bosna i Hercegovina
7 months ago
Fisheries and Food
Agriculture
Aquaculture
Biodiversity
Bioenergy
Natural Resources
Pharmaceuticals
Biotechnology
Adult Learning
Higher Education
We seek for univeristies, individual scientists, research labs, upscaling facilities and industry partners engaged with similar topics
Sarajevo, Bosna i Hercegovina
7 months ago