Location is Missing
This Profile doesn't have a location on the map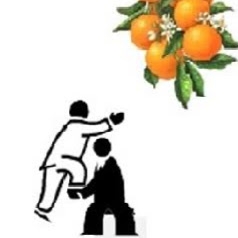 REinforcement of Developing Initiatives in Rural Environment (REDIRE)
Looking for Partnership
Looking for Extra EU Funds
About Me
REDIRE is a Rwanda organization based and working in Nyamasheke district with the focus on developing innovative strategies for Rural communities, youth and young women involvement and participation.
REDIRE Organization is working to establish an expansive network of youth and young women groups, cooperatives, clubs and associations. It has realized various formal and informal trainings and workshops besides establishing an alliance of stakeholders who work with and for the youth : Nyamasheke district, Ministry of youth among others. The Organization also plan to works with schools in different parts of the district on food security, violence against women and girls issues and Environment protection, it has supported 3 groups includes a young mothers groups setup an income generating activity which include vegetables farming and duck keeping. The organization is working to develop concepts of youth / young women and community engagement, in order to develop financial systems that will support youth / young women's projects to meet their development needs.
Keywords and matching areas:
Ideas in Progress
Biodiversity
Rural Development
Capacity Building
Health Care
Environmental protection
Gender Equality
Youth Exchanges
Culture and Development
Research
Human Rights
The project visions of a well equipped, empowered and progressive youths actively participating in their communities development.
Nyamasheke - RWANDA
7 months ago
Rural Development
Technology Transfer
Renewable Energy
Health Care
Environmental protection
Innovation & Research
Sustainable Tourism
Youth Exchanges
Culture and Development
Human Rights
With partners we seek to share and exchange ideas on youth poverty reduction strategies and its vices such as laziness, ignorance, illiteracy ..., joining our efforts to bring young people/young women to find appropriate solutions and be springboard of the development of the rural community at all level .
Nyamasheke - RWANDA
7 months ago