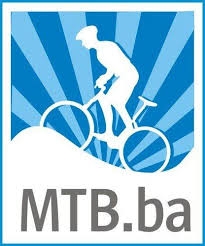 MTB ASSOCIATION
Looking for Partnership
Looking for Extra EU Funds
About Me
MTB ASSOCIATION is coming from Bosnia and Herzegovina and is very active in the cycling toursim and promotion of eco-tourism. In the past we organized cycling tours, cycling races and marked mtb cycling routes in Bosnia and Herzegovina mountains, which resulted by publishing manual of mtb cycling routes in ;
Keywords and matching areas:
Ideas in Progress
Eco-Innovation
Environmental protection
Tourism
Marketing
INTERREG
For INTERREG DANUBE open call we had  idea to make uniqe mtb touristic offer on the state lavel and make wide promotion of mtb tourism. Also, we are passionate about contribution to planet saving and we were thiking to connect forestation with mountain biking. With this project mtb cyclict would be tourist that will contribute to greener planet, and low-carbon emission tourism and eco-friendly tou ...
Jovana Bijelića 6, Sarajevo 71000, Bosnia and Herzegovina
10 months ago
Low-Carbon Economy
Environment
Tourism
INTERREG
Currently we are searching for a lead consortium partner and other partners to joins us to apply for INTERREG DANUBE funding.
Jovana Bijelića 6, Sarajevo 71000, Bosnia and Herzegovina
10 months ago