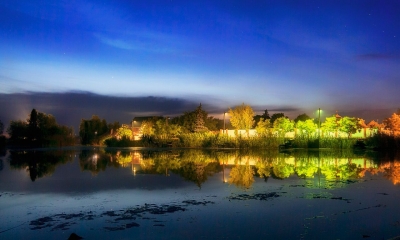 kristina.denisyc
Looking for Partnership
About Me
Belyaevka City Council is situated in the Southern Ukraine (Odessa Region) in the delta of the River Dniester, near the Black Sea Coast (50km), borders on the Republic of Moldova, in ecologically clean area (with more ecological problem). The territory of City Council is characterized by its rich biodiversity, historical and cultural heritage.
The area of City Council is square kilometers. The population is 14000 inhabitants.
Our Territory is situated in recreation zone of Lover Dniester National Park, as evidenced by the number of archaeological reserves, protected areas, unique natural sites and monuments within its territories. Features territories determine the nature of the local flora and fauna, which marked a high degree of biodiversity. Area: 21, hectares, including 3,700 hectares of land granted for permanent use, and 17, hectares of land to be included in its composition without the removal of land users to which the traditional economic activities in compliance with the general requirements for environmental protection .
Based on the uniqueness to his territory on biodiversity has been preserved surrounded by industrially developed areas of Odessa region, the delta of the Dniester, which are Lower Dniester National Park, is the natural wealth of the world heritage.
Belyaevka is rapidly developing. It is comfortable place to stay due to a combination of several factors – land resources, warm steppe climate, great recreation and water resources, lack of environmental issues, maintaining a sufficient level of public welfare.
The tourism sector in Belyaevka is developing now and has great potential.
We will increase the connections between cities and ready to work together under a project that will provide opportunities for cross-border cooperation for further tourism development through creation and promotion of joint tourism products around the Black Sea based.
Experience
Belyaevka City Council has experience in the development and implementation of different projects under national, European and international programmes. Such as:
Project "Strengthening the integration the border regions to develop green tourism". Romania-Ukraine Cross-border Cooperation Programme. Within the project constructed Regional Visitor Centre in Belyaevka (2009-2010).
Project "Responsible investment - investment in staff. Advanced training in the field of management of the municipal services of local government in Ukraine " (2012).
Project "Polish-Ukrainian Academy of utilities and environmental protection" (2011).
Project "Support for advisory services and other institutions working in the agricultural sector of Ukraine in the implementation of programs of development of agriculture and rural areas in view of the experience of Poland and the European Union" (2010).
Project "Brand the city - a magnet for investors". Poland – Ukraine Cooperation Program (2013).
Project "The policy-grounded on facts in local government in Ukraine" which introduced the Association of Cities of Ukraine, in cooperation with the Norwegian Association of Local and Regional Authorities and the Norwegian Institute for Urban and Regional Development at Ministry of Foreign Affairs of Norway (2013).
Project "Small city - a magnet for investors, increasing the investment potential of small cities of Ukraine" (2014).
We are signatories to the Covenant of Mayors for Climate and Energy from 2011.
Project USAID "The Agriculture and Rural Development Support Project".
Namely improve the market infrastructure, increase added value of agricultural products, create jobs, increase incomes of rural population, and improve quality of life in consolidated territorial communities, increase potential of local authorities and target groups in implementing community-led rural development models (2017-2018).
Keywords and matching areas: