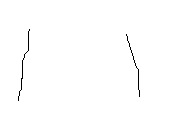 José Santos
Looking for Partnership
Looking for Extra EU Funds
About Me
PhD Civil Engineering
University of Madeira
BIM, Energy efficiency.
Keywords and matching areas:
Ideas in Progress
Energy Efficiency
Environment
Construction Technology
Digital Agenda for Europe
Urban transport
Higher Education
Erasmus+
Video Games
Civil Engineering
Marketing
We want to create an Erasmus project with the aim to produce tools which could motivate secondary school students to study Engineering. We want to focus on Civil Engineering, but other partners can focus on other Engineering. We need international partners for this project, more specifically European Universities with Engineering courses, which want to develop tools for getting the en...
Antes Tecnopolo 1A, 9020 Funchal, Portugal
2 years ago
Energy Efficiency
Construction Technology
Digital Economy
IT Applications
Innovation & Research
Erasmus+
Horizon Europe
Civil Engineering
INTERREG
I am trying to find partners for projetcts related with BIM and building energy efficiency.
Antes Tecnopolo 1A, 9020 Funchal, Portugal
4 years ago