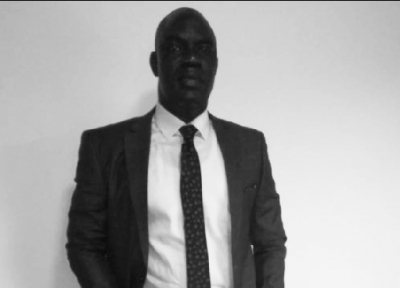 Emmanuel Ogbomida
Looking for Partnership
Looking for Extra EU Funds
About Me
Dr Emmanuel Temiotan Ogbomida is currently the Director of Research, Innovation and Consultancy (DRIC) at the Copperbelt University Zambia. Until his appointment he was a Chief Research Scientist at the National Centre for Energy and Environment (Energy Commission of Nigeria) University of Benin. He is an Ecotoxicology and Environmental Forensics Scientist.
His research examines environmental chemical stressors, especially contaminant of emerging concerns and trophic levels relationship. His research focuses on approaches to understand the impact of environmental anthropogenic stressors on environmental quality, analysis of the action, predictability, develop innovative tools that address biological and molecular mechanisms of environmental stressors, help to assess risk factors and identify health indicators, with the goal of protecting environmental, animal and human health.
His current research interest and projects include microplastics, pesticides, persistent organic chemicals, endocrine disrupting chemicals, heavy metals, comparative environmental genomics, bioavailability, and mixture toxicity. The overall focus being on how effects at the mechanistic levels of biology translate into effects for populations and how organisms survive as populations in polluted habitats. Research emphasis is to address fate (transport, distribution and transformation), uptake and effects of exposure to relevant ( released and environmentally processed/aged) contaminants. This includes developing a suite of bioassays spanning a range of ecological scales from in vitro and in vivo bioassays to population and community studies in the laboratory, mesocosms and field which encompasses a range of test organisms from plants to invertebrates, fish and terrestrial vertebrates. These are standardized for use in the regulation and management of chemicals under national and international risk assessment and management policies.
His researches have contributed to an understanding of how anthropogenic activities impact on the health of ecosystems leading to development of appropriate management strategies for the protection of biodiversity and human health. He is also a renewable energy expert and has demonstrated history of working in the renewables and environment industry. His interest is to promote a better future based on energy, water and materials conservation, renewable energy use, environmental resilience, and sustainable livelihoods. He is currently exploring and stimulating entrepreneurial opportunities in municipal waste management among youths through training, coaching and mentoring to create for-profit business, job creation, and community development for the purpose of improving environmental integrity, ecosystem health and condition.
Keywords and matching areas:
Ideas in Progress
Aquaculture
Biodiversity
Bioenergy
Energy Efficiency
Eco-Innovation
Natural Resources
Renewable Energy
Waste Management
Environmental protection
Pollution
Interested in international research partnerships and formation of consortia to address environmental pollution, energy crisis, food security, sustainable development etc