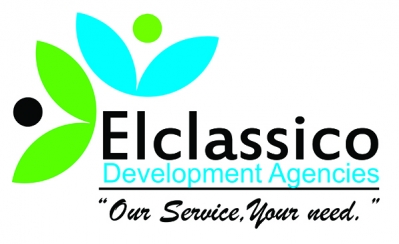 Eclassico Development Agencies Ltd
Looking for Partnership
Looking for Consultant
Looking for Extra EU Funds
About Me
Elclassico Development Agencies Ltd is a business entity registered in the year 2015 as a private company by the registrar of companies under Cap 365 of the laws of Kenya. It has been established and runs as a private tutor and mentorship agency based in Kenya. Our traditional business model is based on the accomplishment of success in the field of education. The dire need to build a stable capital base has necessitated the incorporation of subsidiary businesses for diversification as a capital formation strategy. Tours and Travel and cleaning services are the new ventures the company has established in addition.
Keywords and matching areas:
Ideas in Progress
Microfinance
Tourism
Education and Training
Adult Learning
Youth Exchanges
European Voluntary Services
Youth Workers
EU Macro-Regional strategies
European social fund (ESF)
INTERACT
The Elclassico Development Agencies is seeking a grant/partnership to implement the Tele-Education Tutoring program – a pioneer and only one ever in the Kenyan education sector with an objective that will approximately see close to a million learners countrywide in its phase I assume an equal opportunity of access to education at both secondary and primary levels with emphasis on the less advant ...