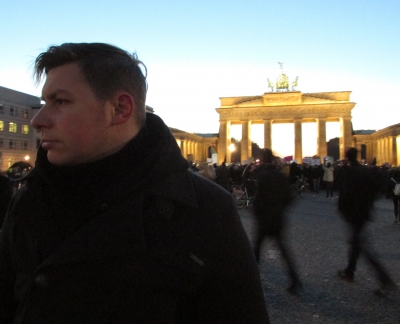 David Półrolniczak
Looking for Partnership
Looking for Consultant
Looking for Extra EU Funds
About Me
From 1997- volunteer for breast diseases prevention. From 2000- writer, critic and an activist for international dialogue and cultural co-operation. From 2007- lingerie designer. From 2017- Executive Director of International Fashion Week Dubai. I have ideas, I have contacts all over the world, I organizated many events and worked with many organizations. I can work with freelancers, NGO, SME, startups, big companies, univeristieties etc. I understand artists but also investors. I want to work in international and interdyscyplinary teams. Together we can do more.
Keywords and matching areas:
Ideas in Progress
Accelerators
Entrepreneurship and SMEs
Innovation
Start Up
Biotechnology
E-Health
Electronics and Microelectronics
IT Applications
Mobile technology
You know my idea about European network of innovative fashion tech incubators. I think, we can make one special place in this network. The only one place in EU. You know the story of world famous companies that started in garages: Amazon, Apple, Disney, Google, Harley Davidson, We can make a moden building styled for a garage in Brussels. Contest for the best idea for the teams from the network. S ...
Biotechnology
Construction Technology
E-Health
Innovation & Research
Medical Biotechnology
Fashion
The Breast Density and Mammography Reporting Act. The legislation was introduced in the Senate by Senators Dianne Feinstein (D-Calif.) and Kelly Ayotte (). Reps. Rosa DeLauro (D-Conn.) and Steve Israel () introduced similar legislation in the House of ;The bill would set a minimum federal standard, as designated by the Secretary of Health and Human Services (HHS), for notification and recommend wo ...
International Cooperation
Design
Fashion
European Law
Business Development
Continuous complementarity of humanistic and scientific minds creates more human technologies, closer to man. Parents want to be sure that their children after graduation will have a job. Students want to be sure that after graduation they will have a job. Universities need students, grants and scientific cooperation. Companies need new technologies and information about consumer needs, new tec ...