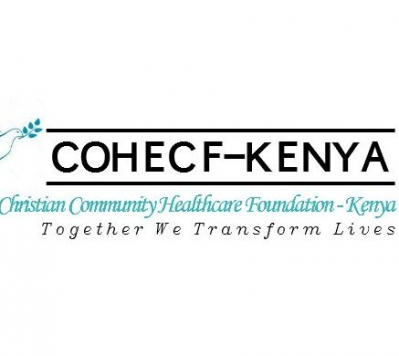 Christian Community Healthcare Foundation- Kenya (COHECF- KENYA)
Looking for Partnership
Looking for Consultant
Looking for Extra EU Funds
About Me
Christian Community Healthcare Foundation- Kenya (COHECF-KENYA) is a non sectarian and not-for-profit-making organization registered in April 2017 with its Head Office in Kitale, Kenya. Our main goal is to empower our communities for sustainable ; COHECF-KENYA is led by vibrant people who have the grassroot linkages with those who require support most. We empower our communities through our key pillars of; Health, Education, Peace, Economic Empowerment and Agriculture.
COHECF-KENYA believes in working together with local and international partners so as to transform the lives of our community members. We therefore, welcome on board partners whose main goal is transforming the lives of people in Health, Education, Peace and or Agriculture to be at liberty of getting in touch with us to work together.
Vision: Endeavours to empower vulnerable communities towards economic and social sustainable development.
Mission: To build healthier, safer, literate and productive communities capable of supporting self-directed positive citizenship for self-reliance.
Motto: Together We Transform Lives
Core values:
Integrity
Responsiveness
Accountability
Teamwork
Equality and inclusion
Keywords and matching areas:
Ideas in Progress
Transport
Public Safety
According to the Kenya National Transport and Safety Authority (NTSA) statistics from the authority show that 1, 570 people died in crashes involving motorcycles between January 2017 to 20th July 2017 due to drunk driving, disobeying traffic rules, failure to observe lanes and not having right attire when driving. The idea is to train motorcycle riders on the safety issues to help red...
Kitale, Kenya
4 years ago
Agriculture
Health Care
International Cooperation
Development and Cooperation
Education and Training
Social and Welfare
Violence
Christian Community Healthcare Foundation- Kenya (COHECF-KENYA) is looking for partners to partner with in projects touching on Education, Agriculture, Peace, Road Safety, Youth and Women Empowerment and Health. We can apply and implement the projects together.
Kitale, Kenya
4 years ago