Location is Missing
This Profile doesn't have a location on the map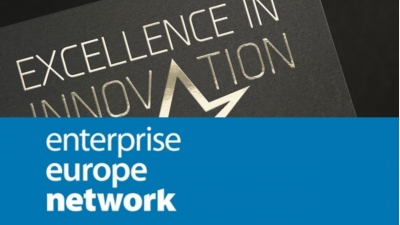 Applied Research and Communications Fund
Looking for Partnership
Looking for Extra EU Funds
About Me
We are looking for joining proposals that are focused on innovation support services, business development and training tools for start-ups, scale-ups, SMEs and clusters. We also have experience in innovation policy research and development by taking part in InnoBridge, ESSPO and Know-Hub projects under INTERREG.
ARC Fund is launched in Sofia, Bulgaria and has more than 25 years of experience in innovation, policies and knowledge economy. The Fund is a non-governmental non-profit organisation with 31 full-time employees.
The Fund through its 100% owned sister organization, ARC Consulting Ltd, offers complete suite of business and innovation support services to SMEs by coordinating the Enterprise Europe Network activities in Bulgaria, including access to finance, markets, technologies, intellectual property and value chains.
ARC Fund's most recognized white papers are published under the brand since 2004. They are in-depth, informative annual reports that cover topics on innovation performance of Bulgarian ecosystem, recent and emerging trends, and analyses on specific industries or cross-sectoral topics. Reports are available as unique public service to Bulgarian and EC policy makers and all interested stakeholders.
The Fund also organises since more than a decade two platform events: under the auspice of the President of Republic of Bulgaria:
National Contest for Innovative Enterprise of the Year – a research-based contest with genuine methodology for entrepreneurial discovery and visibility of high-growth innovative Bulgarian companies.
National Innovation Forum – high-level political event under the auspices of the President of Republic of Bulgaria.
The Fund has more than 55 projects accomplished for the period of FP4 till Horizon 2020, and INTERREG programmes in areas such as: innovation policies and practices, regional development, green innovation, digitalization, foresight and prospective technology studies, women entrepreneurship, ICT for aging well, quality food, creative industries, networks with South East Europe and Central Asia countries, etc.
ARC Fund partners' network includes: more than 500 enterprises of all sizes and sectors, 20 clusters, main branch associations in Bulgaria, main ministries and regional authorities in the country.
ARC Fund location and coverage: The Fund is based in Sofia with a nation-wide scope of activities. Sectors and industries covered are: mechatronics and automation, ICT, creative industries, transport, agri-food, energy, green industries, maritime, etc.
We are recently getting ready for the calls under Danube Transnational Programme and Horizon 2020 as well as other suitable EU programmes targeting above mentioned areas. If you are looking for partner from Bulgaria, do not hesitate to contact us. We are looking forward to explore new opportunities to colaborate!
Keywords and matching areas:
Ideas in Progress
Business Support Organisation
Clusters
Entrepreneurship and SMEs
Innovation
Start Up
Eco-Innovation
Smart Cities
EU Strategy Danube Region
Horizon Europe
INTERREG
We are looking to join proposals realted to topics on innovation and business support to enterprises and clusters, new tools and approaches to boost enterprenerial culture, support to internationalisation, innovation policy research and development.
Sofia, Bulgaria
4 years ago
Business Support Organisation
Clusters
Entrepreneurship and SMEs
Innovation
Start Up
Eco-Innovation
Smart Cities
Digital Economy
Horizon Europe
Transnational cooperation
INTERREG
We are looking to join partnerships in focusing activities on innovation and business support to start-ups, scale-ups, SMEs and clusters, innovation policy research and development, tools and approaches to boost entrepreneurial culture and internationalization of businesses
Sofia, Bulgaria
4 years ago