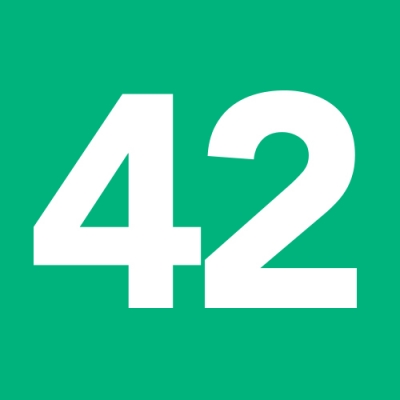 42group
Looking for Partnership
About Me
At 42group we're a leading marketing agency specialising in science, technology, healthcare and the environment. We provide marketing, copywriting and content service for clients across the UK and Europe. Our expert team has worked with organisations, institutions, businesses and brands to help them tell their stories.
We provide a comprehensive range of services includign case study writing, marketing, branding, website content and design, social media and blogging support.
Our focus is on creating marketing materials and content that has an impact, translating complex information into clear, accessible communications that have an impact.
We work with leading organisations in the UK, Europe and the USA and speciailise in healthcare, science and technology content and communications.
We would love to discuss your project.
Keywords and matching areas:
Ideas in Progress
Digital Culture
Marketing
Technical Writing
Article Writing
Academic Writing
Web
We offer communications and marketing support to organisations in the UK, Europe and USA. We are happy to work with you to offer our services.