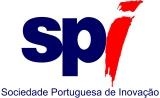 Sociedade Portuguesa de Inovação
Consulting Agency
Looking for Consultant
---
SPI is currently seeking a talented graduate from top universities or excellent candidate to join us as international consultant at SPI's headquarters in Porto.
Thus, please see attached the SPI´s international consultant recruitment flyer to know about the details.
The position focuses on supporting different activities of science, technology and innovation related projects at SPI.
Our preference would be international candidates with global vision and highly motivated with excellent communication skills (especially in English).
The Application Package must contain the documents mentioned below, that should be directed by email to Dr. Sara Medina at recruitment(at)spi(dot)pt with the subject: International Consultant Application at SPI. Deadline application is December 16th, 2018. Only short-listed candidates will be contacted for interview.
Many thanks in advance and we look forward to receiving your application!
---
Entrepreneurship and SMEs
Horizon Europe
International Project Management