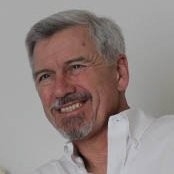 Freelance
Looking for Partnership
Looking for Lead Partner
---
Download File
I would like to work with your organization (univeristy, research center, department, government, etc.) to develop your own in-house science accelerator.
Using breakthrough methods, we can collaborate to accelerate the development of more useful theories/modles/policies to reach your goals for improving the world.
Past approaches to advancing the social sciences have provided only slow progress. The problems are advancing faster than our science! The scientific revolution required more than a century to advance the natural sciences. We don't have that much time. This process focuses collaborative efforts (between disciplines, nations, cultures, etc.) to rapidly synthesize theoretical insights.
The core of this method is a "practical mapping" approach, using Integrative Propositional Analysis to evaluate the internal structure of theories. This structural approach provides a new dimension for understanding why theories/policies don't work as expected, and how to improve them.
WE can make measurable progress in days and aim for a revolution in a few years.
---
Urban Development
Regional Policy
Higher Education
Cohesion Policy
EU Macro-Regional strategies
Human Sciences
Business Management
Article Writing
Sociology and Economic Research
Policy Evaluation and Governance