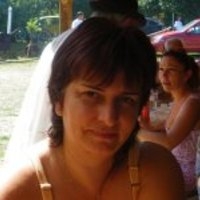 SMEs
Looking for Partnership
Looking for Lead Partner
---
Dear Partners,
We changed a bit our scope and the Call. from Africa. It will be also challenging for you i guess, because we have much more time to prepare a winning proposal
Here is the draft, including the H2020 Call and its identification
Call H2020 SwafS-01-2016
Publication date 13 April 2016
Deadline Date 30 August 2016 17:00:00
Project Duration 30 month
Acronyme RRI@OIDC-C
Title Responsible Research and Innovation at self-organised Open Innovation Development Countries` Communities
Project Description The main approach of RRI@OIDC-C project is to anticipate and assess potential implications and societal expectations with regard to research and innovation, with the aim to foster the design of inclusive and sustainable research and innovation in the European Union and beyond.
Thanks to the buttom-up communities of OIDC, all the societal actors (researchers, citizens, policy makers, business, third sector organisations, etc.) will work together by their local nodes and global networks during the whole research and innovation process in order to better align both the process and its outcomes with the values, needs and expectations of the society in the targeted countries.
In practice, RRI will be implemented by a new open platform for the mentoned societal multi-actors to enable easier access to scientific results. . A well defined public engagement in research and innovation will be identified and take into actions , the take up of gender and ethics in the research and innovation content and process, and formal and informal science education.
The main impact of the project is to build two-way iterative and participatory multi-actor dialogues and exchanges within the created international networks to foster mutual understanding and co-create research and innovation outcomes (Participatory R&D), Co-responsibility of Mutual learning, and Co-creating policy agendas, via new types of wprk places for unemployed young diplomas to give the a first chance to become freelancers or self-employed or startuppers.
We have partners from 6 continents, from Europe, Canada,Brazil & Mexico, Africa, India and New
We are waiting EoI from European innovation and technology centers from France, Malta or Switzerland and from India /Taiwan/Singapore & New Zealand.
Please send me your skype ID and email address as well. Thank you!
---
Entrepreneurship and SMEs
Smart Cities
Digital Agenda for Europe
Digital Economy
Innovation & Research
Mobile technology
Education and Training
Open Source
IT for Heritage
Digital Humanities