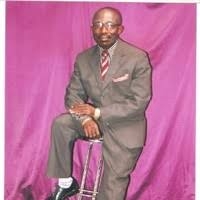 Non Profit
Looking for Partnership
Looking for Lead Partner
---
LOOKING FOR PARTNERS TO OPEN PROFESSIONAL AND VOCATIONAL SCHOOLS IN AFRICA WHERE OUR YOUNG PEOPLE CAN AQUIRE MARKETABLE SKILL TO MEET TODAY CHALLENDING TIME.
THIS INITIATIVE HAS SOCIAL,ECONOMIC AND POLITICAL IMPACT IN THE NATION.
SOCIAL UPHEAVALS AND RIOTING WILL GIVE WAY TO SOUND HUMAN AND ECONOMIC DEVELOPMENT WHICH WILL EVERYONE IN THE CHAIN.
THE INITIATIVE WILL BE REPLICATED THROUGH THE SOCIAL MEDIA AND YOUTH INTERNATIONAL CONFERENCES.
---
Rural Development
Capacity Building
Environmental protection
International Cooperation
Development and Cooperation
Water Resource Management
Education and Training
Project Management