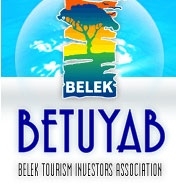 BETUYAB(Belek Tourism İnvestors Union)
Non Profit
Looking for Partnership
Looking for Lead Partner
---
we are an organisation (BETUYAB) Belek Tourism İnvestors Union in Turkey .we would like to cooperate with EU institutions and centers and schools about VET .
our more experienced sector is been Tourism and hospitality sector .
if you want to prepare any project this proposal we can be partner or coordinator organisatioın .
---
Sustainable Tourism
Tourism
Cross-border cooperation
Euro-Mediterranean Relations
Financial Management
Relationship Management
Business Development
Financial analysis
Marketing
Smart Mobility