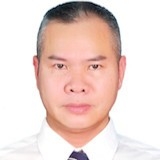 Start Up
Looking for Partnership
Looking for Consultant
---
Download File
Dear Valued Partners,
NutrilifeIO is best summarized as Οne-stop solution global Out-Clinical Nutrition Platform for diagnostic prediction and intervention powered by Blockchain and AI-Based Technology.
Today we have commenced the Fundraising activities for Seed Round to convertible equity or notes in order to support the Final Development stage, where we need the final financial push in order to proceed with TRL8 and market penetration.
We have done for the last activity of the H2020-EIC FTI-2018-2020 on 27-10-2020 and available Evaluation Summary Report (ESR) on hand. Now we are seeking the expert who is interested in writing of the proposal and will re-submit to ECAS in 2021 and willing to join in our Consortium for undertaking the role of commercialization and exploitation plan.
Note: You will be powerful and freedom to propose and select the new partners for our consortium.
NutrilifeIO strategic commercialization objectives to establish a long-term business partnership via Joint Venture in the EU where would be accelerated, scale-up and exploit project results across the EU and for the identified & target market.
Please drop me an email via in case of you are interest in this project and willing to join our consortium and Joint Venture.
Thanks & Best Regards
Nguyen Hai Son
Founder & CEO at NutrilifeIO
WhatsApp:+351 915082071
Skype: Barsplash
---
Health Care
Nutrition