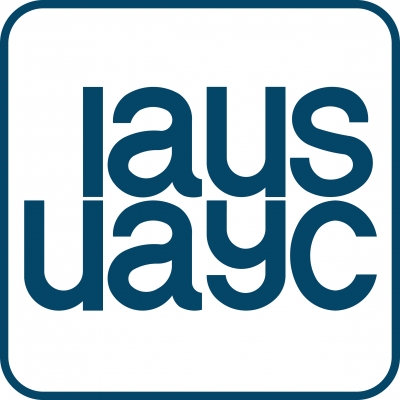 Institute of Architecture and Urban & Spatial Planning of Serbia
Looking for Partnership
About Me
Institute of Architecture and Urban & Spatial Planning of Serbia (IAUS) was founded in 1954 and became an independent research and development organization in 1961. The main research and professional competences of IAUS are related to the field of urban and spatial planning, integrated urban development, and architecture. The Institute provides information and organization support and carries out the research and professional work in these and related fields of expertise:
- Integrated urban development and new methodological frameworks for enhancing urban governance (in EU funded projects, national urban policy, national and regional spatial plans, programs of their implementation, spatial plans for the special purpose areas, master plans of municipalities, general and detailed regulation plans of settlements, urban design projects),
- Theoretical and methodological research in the field of institutional, normative and organizational regimes in planning, institutional capacities, horizontal, vertical and spatial integration of key activities, measures and resources of financing urban development; urban economy, land policy and regional development; policy implementation and monitoring, databases, system of indicators; transparency, participatory planning processes and effects;
- Research in the field of digital transformation and application of GIS, sustainable development, transport and social infrastructure planning, energy, environment and climate action, protection and improvement of environment for the areas of special interest (including tourism, housing, natural and cultural heritage, infrastructure corridors, mining basins); Research in the field of renewal and regeneration of urban areas, architectural and cultural heritage;
- Transfer and application of study results through research conferences, panels, public discussions, publishing activities and editing two scientific journals of international importance (SPATIUM, in English, and, Architecture and Urbanism, in English and Serbian).
IAUS is involved in 3 national research projects in Serbia commissioned by the Ministry of Education, Science and Technological Development. Projects are, among else, directed towards evaluation of applicability of a new generation of European and macro-regional initiatives, schemes, documents and research in Serbia's development conditions. IAUS is engaged in international collaboration through research, regional development and bilateral projects in the domain of integrated urban development, urban governance, smart-city, environmental protection and tourism development. These projects include FP7 project – TURaS (2011-2016), Interreg ESTIA-SPOSE project (2003-2006), Interreg PLANET-CENSE project (2003-2006), Interreg project ATTRACTIVE DANUBE (2017-2019), Interreg CONNECT GREEN (2018-2021), Interreg CLEVER (2018-2019), bilateral project with Switzerland – SPUDS (2015-2018) and Italy – MAECI (2016-2018); HORIZON 2020 project – NoAW (2016-2020).
Keywords and matching areas: