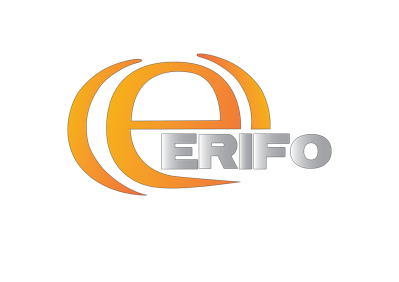 Ente di Ricerca e Formazione - ERIFO
Looking for Partnership
Looking for Extra EU Funds
About Me
ERIFO is:
• An experienced Agency of Project Management specialised in EU projects
• A VET provider, accredited to the Lazio Region, for continuous and higher education (resolution n. B06642 dated 25/09/2012)
• A Training provider authorized by the Italian Ministry of Education for continuing professional development (prot. AOODGPE 26/10/2010)
• A Body providing career guidance, professional counselling and information services accredited to the Lazio Region (resolution dated 23/07/2014)
• A Regional agency for lob Brokerage, accredited to the Lazio Region (resolution n. G12701 dated 09/09/2014)A
• A Regional promoter, accredited to the Region Lazio (resolution n. G06418_2015 dated 26/05/2015), for VET business partnerships aimed to promote work-based learning and the traineeships
• A Regional agency for the assistance to business creation and self-employment, accredited to the Region Lazio (resolution n. G10350_2015 dated 01/09/2015)
vet, and it has extensive portfolio of project work in relation to research, employment services, quality assurance, evaluation and EU transnational projects' management. Since 2001 ERIFO has realized over 30 European Projects and nearly 200 mobilities all over Europe, which enabled ERIFO staff to exchange experiences and practices with several organization in Europe.
ERIFO's staff has been accredited by Regione Lazio (DGR 122/2016 i) to support users in the planning and realization of validation activities, providing assistance in the phases of identification, documentation and assessment of competences and skills.
ERIFO's mission is to contribute to the reinforcement of VET system at local, national and European level to ensure the development of human capital and to respond to the ever-growing needs and demands of the labour market. Since January 2015, ERIFO is involved in the "Youth Guarantee" programme activities as accredited provider for training and employment services. The Youth Guarantee is an outcome-focused approach - it is about giving young people a real opportunity to increase their employability with a view to sustainable labour market integration, thus boosting overall youth employment rates. The good-quality offer should be for a job, apprenticeship, traineeship, or continued education and be adapted to each individual need and situation.
Keywords and matching areas: