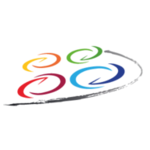 Drone Think Do / EIP-SCC UAM Ambassador for Belgium and Transborder Regions
About Me
>>> Not yet added!
Keywords and matching areas:
Favourite Calls
Innovation
International Cooperation
Aerospace Technology
Horizon2020
Research
Specific Challenge:Urban, metropolitan and peri-urban areas are experiencing a huge increase in demand for new logistics solutions that deal with the requirements of the 'on demand economy' and incorporate opportunities for shared, connected and low-emission logistics operations. Research is needed on how to prioritize and combine a number of competing interests from the private side and public (p ...
Deadline Sep 12, 2019
- 114 days

Marine and Coast
Rural Development
Entrepreneurship and SMEs
Innovation
Start Up
Environment
Aerospace Technology
Aeronautics Industries
Transport
Horizon2020
Research
European Union
Privacy
Specific Challenge:The drone market is the fastest growing in aerospace, generating high-skilled jobs and enabling innovative services, both in the public sector at large (safety, security, environment monitoring, …) and in the private sector (farming, infrastructure, delivery, inspection, broadcasting, leisure, …), not only by large companies but also by many SMEs including start-ups. More se ...
Deadline Sep 12, 2019
- 114 days