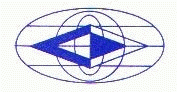 NAVIGÁTOR Szolgáltatások és Termékek Korlátolt Felelősségű Társaság
SMEs
Looking for Partnership
Looking for Lead Partner
---
UPDATE July 2019: The development has been split into pilot projects under the original principles (find below)
Pilot1: Green cloud - ongoing development in your land
Target: Computer farms, colocation services, data centers
Aiming to cut electricity consumption and ventilation costs by reducing heat release. Lower costs should result in less expensive service, consequently cheaper access of SMEs to computer services.
Open for: land coordinators, target partners, investors
-------------------------------------------------------------------------
KICK-OFF RELEASE
The scheme itself in development stage is different from crowdfounding, but some aspects are similar and it leans on personal connections, say a soocial form of that. With innovation in center, it will make a franchise system dealing with cultural and legal differency among regions by regional managers with exclusive rights.
Kindly register your interest in regional management on to be informed as the project goes on.
---
Accelerators
Enterprise and Industry
Project Management
Financial Management
Relationship Management
International Project Management
Business Development