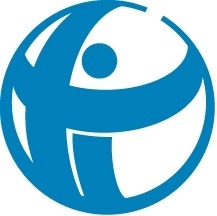 Transparency International Italia
Non Profit
Looking for Partnership
Looking for Lead Partner
---
Download File
Dear all,
we are now looking for a potential partnership on the upcoming call "Call for proposals N° EACEA-51/2018: Europe for Citizens programme – actions grants 2019", Strand 2: Democratic engagement and civic participation - Civil Society Projects.
We have an interesting tool (to improve and to fine-tunning), linked to the field of ACTIVE CITIZENSHIP, RIGHT OF ACCESS TO INFORMATION, ANTI-CORRUPTION. It is a sort of interactive map of anti-corruption cases reported by ;The intent is to map the corruption phenomenon throughout Italy with the available data, at the same time offering a cross-section by sector and by geographical area, so as to better understand its dimensions and characteristics.
We would like to integrate this instrument as a part of educational and training or awarness raising project and maybe to extend it to ther countries. We are able to writing proposal and setting up the consortium.
If you are interested, please send an email to and your potential role in the partnership.
Best regards,
Elisa
Project Officer - Transparency International Italia
---
Education and Training
Europe for Citizens
Partnership Management