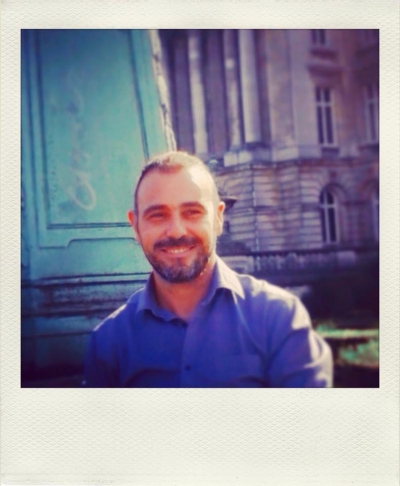 Up

2

Europe Expert
Dario Sterpa BID Writer, Proposal Writer & Policy Advisor
Horizon2020
Technical Writing
About Me
Personal description
I'm an expert consultant with more than 10 years of experience in the management consulting industry, seven of which spent in global leading consulting firms and the remaining as partner at start-up company and freelance adviser.
I'm highly specialised in supporting governments' policies financed by European funds and Small-Medium-Enterprises in upgrading and financing innovative business solutions and in evaluation of projects for the European Commission.
The "core activities" are focused on technical WRITING of OFFER / PROPOSAL in the following areas:
Technical Assistance Services for European Program Management for Leading Consulting ;
SME's Project applying to European financing instruments -SMEInstrument, Cosme, EFSI, ESIF, Crowdfunding.
PAs' and ONGs' Project applying to European Programs - H2020, UIB, AMIF, EuropeAid, ESIF - for Public Administration and ONGs ..
The service provided encompasses the idea development, project concept elaboration, business planning, network development, promotion and management of the awarded projects at international level.
Services Description
BID WRITER: writing technical offer for companies applying to calls for tender. In a flexible and wider approach the bid writing service includes a serier of activities. tailored call monitoring and alert, analysis of tender requirements in compliance with the companies' core competencies and strategies, the search for strategic partners, including first contact, involvement and coordination and most of all the technical offer writing. The latter consists of background and framework analysis, service strategy development, a detail plan of actions, the logical framework and work plan.
The common methodologies used for the writing are CRM Project Management, CBA and Economic Appraisal guidelines (EC / EIB), others sectorial guidelines.
Target Clients are Consulting companies, SMEs, ONG, Academia
PROPOSAL WRITER: writing project proposals for SMEs applying for calls, especially H2020 SME Instrument and similar programs. In a flexible and wider approach the proposal writer service include several activities: tailored calls monitoring and alert, analysis of programs requirements in compliance with companies' core competencies and strategies, the search for strategic partners, development of business model and plan, writing the project proposal for the financing opportunities selected, feasibility studies.
The main methodologies used are Business Model Generation, Business Strategy, Change Management and Business Planning
Target Clients are Innovative SMEs
EUROPEAN POLICY ADVISER: Government's policies advisor in developing, promoting and drafting call for proposals and projects aiming to deliver solutions for unemployment, social exclusion and migrations challenges. In wider terms, the service include several activities: Elaboration of comprehensive concept note, Compliance analysis of project to complex strategic framework, Partner search and network coordination Project planning, Public procurement options selection, Procurement package drafting, Call or Project/Proposal writing, Project's impacts evaluations.
The main methodologies used are CPM guidelines, IA guidelines, CBA guidelines, Public procurement guidelines, Statistical and Economic analysis.
Target Clients are Local Authorities, National Authorities and International Organizatioons.
CASE HISTORY: PARTECIPATING PROGRAMS & RILEVANT CLIENTS
BID WRITER
Partecipating Programs:
IPA II funds, Infrastructure Project Facility: Technical Assistance

Connectivity in western Balkans: Technical Assistance

European Structural Investment Funds: Technical Assistance

European Commission DG procurement services
Rilevant Clients:
ERNST & YOUNG
PWC
MOTT MACDONALD LTD
HILL INTERNATIONAL
ISRI
ITALIAN MINISTRY OF TRANSPORT
LAZIO REGION
PROPOSAL WRITER
Partecipating Programs:
SMEInstrument

European Structural Investment Funds
Rilevant Clients:
Arealibera

Euroinformatica

Italyart

Studio Catani e Associati
EUROPEAN POLICY ADVISER
Partecipation Programs:
European Structural Investment Funds: Assistance to programme management

European Social Fund: Call for proposals designing and drafting

European Fund for Agriculture: Networking and business developing
Rilevant Clients:
ITALIAN MINISTRY OF TRANSPORT

LAZIO REGION

UNIVERSITY OF VITERBO

IDEA 2020

ERNST & YOUNG

PWC

ISRI

(Italian National Institution for Education and Innovation)
European Proposal Preparation to Get Fundings
All steps necessary to prepare a winning proposal
The preparation of a proposal is no simple matter: a winning project idea must be identified, the right partners must be contacted and involved, the application form and all supporting documents must be duly filled out. Above all, outstanding coordination capacities and large experiences of proposal writing are essential for a successful submission. Applicants' organisations often lack these competences, which makes the process much longer and complex.
This is where Up2Europe Experts come into play!
Up2Europe Experts provide support/fully undertake selected or the complete package of preparation tasks - from providing advice in the development of the project idea and goals, to partner search and consortium building, recurrent review and proof-reading, preparation of administrative documents, up to the actual submission to the financing agency. Up2Europe Experts bring added value to your proposal, by making sure it is clear and consistent, understandable and appealing for non-technical people, and that it meets the requirements of the selected call for proposals.
Thanks to their solid experience in proposal writing and project implementation, in the evaluation and review of project proposals, as wells as their deep knowledge of the priorities and the selection criteria of EU programmes and instruments, Up2Europe Experts ensure a smooth and effective preparation of your proposal, resulting in the submission of a high-quality proposal.

Need a more detailed description of this service? Contact one of the Up2Europe Experts.
Management of European Projects
An expert for the management of your project
Project Management is much more than drafting gantt charts and filling out budget sheets. It entails several tasks that requires time and specific skills, which are not always available in the beneficiaries' organisations. But, good news: management tasks can be easily outsourced! An Expert can assist you throughout all phases of project implementation.
Up2Europe experts provide support/fully undertake selected or the complete package of project management tasks - ranging from resources and work planning, to coordination of the consortium, maintenance of a project repository, organisation of meetings, reporting, budget monitoring, etc. - allowing you to focus on the scientific and technical activities.
Thanks to their deep knowledge of project implementation and their solid experience in the management of projects in the framework of different EU funding programmes and instruments, they can ensure an effective and efficient achievement of set objective and results.
This is just a short description, if you need more details, please ask for a Quote!
Training on European Projects Management
Training courses around European Fundings
Training in courses and masters on European Project Management, project design, advisoring on direct and indirect European funds, presentation of various funding programmes, Project Cycle management techniques, implementation and financial reporting
We focus on a very practical approach with exercises thought for the individual needs and client case.
Funding Opportunity Report
All opportunities filtered by eligibility criteria
Is your project idea eligible for EU funding? Which calls for proposals or tenders can you apply for? And how much could you obtain? The Funding Opportunity Report can answer these questions! UP2EUROPE experts will scan through the most interesting and appropriate EU funding opportunities in European programmes and instruments, in order to identify those that are more relevant for your project proposal.
Funding opportunities are plentiful: calls for proposals are issued every week by the numerous EU bodies. Keeping track of each one these opportunities and recognising those that better match your project idea is not easy, but it is crucial to increase your chances of receiving the grant. Furthermore, the different programmes and instruments apply different rules in terms of partnership requirements, financing and co-financing amounts, activities that can be implemented and costs that may be included.
Thanks to their sound experience working with EU funding and their thorough knowledge of the eligibility criteria and requirements of EU programmes and instruments, and taking into account your current projects and future ambitions and your network of collaborators and partners, UP2EUROPE experts can support you in identifying the most relevant sources for funding your project ideas.

This is just a short description, if you need more details ask for a Quote!
Assistance Via Email/ Chat/Phone
Direct support by email/chat/phone on European projects
The submission deadline is approaching and you still have doubts on the necessary support documents and their correct format or on the submission process itself? While preparing a project proposal you need a timely reply to questions regarding partnership requirements, the content of specific sections, or the eligibility of activities and costs?
An Up2Europe expert can resolve your doubts and answer your question in real time at any stage of the preparation and submission process.

By means of the service Live Support & Assistance on European Projects an UP2EUROPE expert provides real time support by email, chat or phone, easing the preparation and submission of your proposal and making sure you avoid the most common errors, increasing the chance of receiving the funds.
Target Calls

Here are the calls I'm working on.