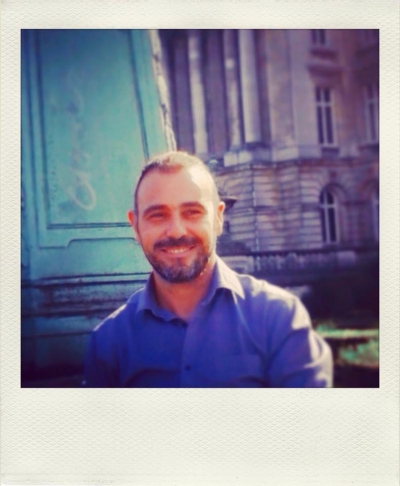 Dario Sterpa BID Writer, Proposal Writer & Policy Advisor
Horizon2020
Technical Writing
About Me
Personal description
I'm an expert consultant with more than 10 years of experience in the management consulting industry, seven of which spent in global leading consulting firms and the remaining as partner at start-up company and freelance adviser.
I'm highly specialised in supporting governments' policies financed by European funds and Small-Medium-Enterprises in upgrading and financing innovative business solutions and in evaluation of projects for the European Commission.
The "core activities" are focused on technical WRITING of OFFER / PROPOSAL in the following areas:
Technical Assistance Services for European Program Management for Leading Consulting ;
SME's Project applying to European financing instruments -SMEInstrument, Cosme, EFSI, ESIF, Crowdfunding.
PAs' and ONGs' Project applying to European Programs - H2020, UIB, AMIF, EuropeAid, ESIF - for Public Administration and ONGs ..
The service provided encompasses the idea development, project concept elaboration, business planning, network development, promotion and management of the awarded projects at international level.
Services Description
BID WRITER: writing technical offer for companies applying to calls for tender. In a flexible and wider approach the bid writing service includes a serier of activities. tailored call monitoring and alert, analysis of tender requirements in compliance with the companies' core competencies and strategies, the search for strategic partners, including first contact, involvement and coordination and most of all the technical offer writing. The latter consists of background and framework analysis, service strategy development, a detail plan of actions, the logical framework and work plan.
The common methodologies used for the writing are CRM Project Management, CBA and Economic Appraisal guidelines (EC / EIB), others sectorial guidelines.
Target Clients are Consulting companies, SMEs, ONG, Academia
PROPOSAL WRITER: writing project proposals for SMEs applying for calls, especially H2020 SME Instrument and similar programs. In a flexible and wider approach the proposal writer service include several activities: tailored calls monitoring and alert, analysis of programs requirements in compliance with companies' core competencies and strategies, the search for strategic partners, development of business model and plan, writing the project proposal for the financing opportunities selected, feasibility studies.
The main methodologies used are Business Model Generation, Business Strategy, Change Management and Business Planning
Target Clients are Innovative SMEs
EUROPEAN POLICY ADVISER: Government's policies advisor in developing, promoting and drafting call for proposals and projects aiming to deliver solutions for unemployment, social exclusion and migrations challenges. In wider terms, the service include several activities: Elaboration of comprehensive concept note, Compliance analysis of project to complex strategic framework, Partner search and network coordination Project planning, Public procurement options selection, Procurement package drafting, Call or Project/Proposal writing, Project's impacts evaluations.
The main methodologies used are CPM guidelines, IA guidelines, CBA guidelines, Public procurement guidelines, Statistical and Economic analysis.
Target Clients are Local Authorities, National Authorities and International Organizatioons.
CASE HISTORY: PARTECIPATING PROGRAMS & RILEVANT CLIENTS
BID WRITER
Partecipating Programs:
IPA II funds, Infrastructure Project Facility: Technical Assistance

Connectivity in western Balkans: Technical Assistance

European Structural Investment Funds: Technical Assistance

European Commission DG procurement services
Rilevant Clients:
ERNST & YOUNG
PWC
MOTT MACDONALD LTD
HILL INTERNATIONAL
ISRI
ITALIAN MINISTRY OF TRANSPORT
LAZIO REGION
PROPOSAL WRITER
Partecipating Programs:
SMEInstrument

European Structural Investment Funds
Rilevant Clients:
Arealibera

Euroinformatica

Italyart

Studio Catani e Associati
EUROPEAN POLICY ADVISER
Partecipation Programs:
European Structural Investment Funds: Assistance to programme management

European Social Fund: Call for proposals designing and drafting

European Fund for Agriculture: Networking and business developing
Rilevant Clients:
ITALIAN MINISTRY OF TRANSPORT

LAZIO REGION

UNIVERSITY OF VITERBO

IDEA 2020

ERNST & YOUNG

PWC

ISRI

(Italian National Institution for Education and Innovation)
Ideas in Progress
Urban Development
European Regional Development Fund (ERDF)
European social fund (ESF)
Technical Writing
Urban Innovative Actions
Urban poverty and digital transition of cities are two key topics of current 4th call for proposals under Urban Innovation Action programme. Both those topics attract me most as I have year-long experience in the implementation of European social and development funds, which cover these themes as well as others. Following my experience, I got convinced that the urban level is the most effective in ...
Ixelles, Belgium
Created on 30 Nov 2018
Calls Followed

EC - Justice - Rights, Equality and Citizenship Programme
Capacity Building
Disadvantaged People
Gender Equality
Minority groups
IT
Education and Training
Rights, Equality and Citizenship Programme
Research
Violence
Migrants and Refugees
Human Rights
Scope:Priorities and activities to be co-financed 1. Priorities Taking into consideration the perpetual number of manifestations advocating racism, xenophobia, homophobia and other forms of intolerance, such as Antisemitism, anti-Muslim hatred, Afrophobia, Antigypsyism, anti-migrant hatred, transphobia, hate crimes against persons with disabilities, and considering th ...
Deadline Apr 24, 2019
- 61 days

Innovation
Environment
Smart Cities
Urban Development
Aerospace Technology
IT
Transport
Horizon2020
Research
Privacy
Internet of Things (IoT)
Specific Challenge:In the cities, public spaces such as malls, open crowded gathering areas and events, and non-restricted areas of transport infrastructures, constitute "soft targets", that is potential, numerous targets spread across the urban area and subject to "low cost" attacks strongly impacting the citizens. The generation, processing and sharing of large quantities of data in smar ...
Deadline Aug 22, 2019
- 181 days
Innovation
Single Market
Environment
Gender Equality
Aerospace Technology
E-Health
IT
Horizon2020
Economics
Research
Privacy
INTERREG
Specific Challenge:An ageing population is increasing demand-side pressures on public health and social care providers across Europe. These pressures undermine the long-term sustainability of existing models for delivering care services to the ageing population. The challenge is to scale up outcome-based innovative digital health and care solutions across EU borders through joining up actions in p ...
Deadline Apr 24, 2019
- 61 days