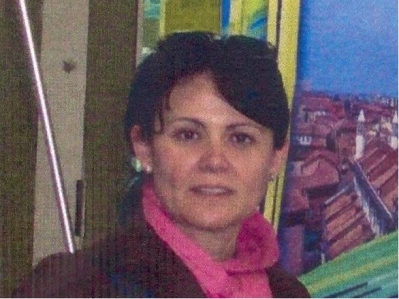 Ana Maria Solis
Erasmus+
Horizon2020
About Me
Expert - Project Development & EU Funding Consultant in participatory processes
MY SUCCESSFUL EXPERIENCES IN COMMUNITY GRANTS
Project: Solid-liquid thermoelectric systems with uncorrelated properties Acronym: UncorrelaTEd - Programme Call: H2020-FETOPEN-2018-2020- (FET Open – Novel ideas for radically new technologies) Topic: FETOPEN-01-2018-2019-2020. Type of action: RIA. Project budget: EUR ,50 Beneficiary UNIVERSITAT JAUME I DE CASTELLON (Spain)), Duration: 48 months. Project. START DATE , END DATE
Project: REcognizing Skills to Transform Accessible Tourism, Acronym: RESTAT - Programme: Erasmus plus Ka2 Strategic Partnerships for VET | Innovation. Project budget: EUR 250,733 Beneficiary Comune di TUSA (IT), Duration: 30 months. Project. START DATE , END DATE
Project: E-STEAM - EQUALITY IN SCIENCE, TECHNOLOGY, ENGINEERING, ART AND MATHEMATICS, CODE: 2018-1-PT01-KA201-047422. Erasmus plus Ka2 Strategic Partnerships, Duration: 24 months. Project. START DATE , END DATE Project budget: EUR 185 543,00. Beneficiary Agrupamento de Escolas de Silves (Pt),
Project: Smart component of an irrigation systems. Acronym: IDROPLAN. SEP-210501517. Programme: H2020-SMEInst-2018-2020-1. Project budget: EUR SME instrument phase 1 call H2020-EIC-SMEInst-2018-2020 (H2020-SMEInst-2018-2020-1) of 8/02/2018 by Farm Technologies srl. Milano. Italy. Project was scored as a high-quality project proposal in a highly competitive evaluation process. Project was certificated of seal of excellence delivered by the European Commission, as the institution managing Horizon 2020
Project: Recovery and Recycling of nutrients turning wastewater into added-value products for a circular economy in agriculture. Acronym: Water2REturn. Programme: Horizon 2020. Duration: 01/06/2016 – 06/09/2019. Beneficiary: Bioazul (Spain). Project budget: EUR 7,129,
Project: Rights, Duties, Solidarity: European Constitutions and Muslim Immigration. Acronym: REM. Programme: Erasmus+. Duration: 12/12/2016 - 11/12/2019. Beneficiary t: Social cooperative CEIS formazione (Italy). Project budget: EUR 555,450.
Project: Eco-friendly ceramic membrane bioreactor (MBR) based on recycled Agricultural and industrial wastes for wastewater reuse. Acronym: REMEB. Programme: Horizon 2020. Duration: 09/2015-09/2019. Beneficiary: Sociedad de Fomento Agrícola Castellonense, (Spain).Budget: € 2,361,
Project: Fostering efficient water use in farming across Europe. Acronym: ; Programme: Horizon 2020. Duration: 01/ 2015 – 04/2015. Beneficiary IMDEA Water Foundation (Spain). Budget: € 2,603,505 (project approved but not funded for lack of budget).
Project: Naturalistic Restoration for the integrated hydraulic and Environmental sustainability of the Emilian Canals. Acronym: LIFE RINASCE- Programme: LIFE13 ENV / IT / 000169. Duration: 02/07/2014 - 12/21/2018. Beneficiary: Consorzio di Bonifica dell'Emilia Centrale (Italy). Budget: 2,076, €
Project: LowEnergyCities. Acronym: IMAGINE. Programme: Interreg IVC "Nord-Pas-de-Calais region". Duration: 01/01 / 2012- 12/31: EnergyCities (Brussels). Project budget: € 1,425,
Project: Raising Awareness on Climate Change and Energy Saving. Acronym: Programme: LIFE +. Duration: 01/01/2009 - 04/30/2011. Beneficiary: IBIMET-CNR (Italy). Budget: € 1,032,682.
Project: Climate Change Response through Managing Urban Europe-27 Platform- Acronym: CHAMP. Programme: LIFE07 ENV / FIN / 000138. Duration: 06 / 2009 - 04 / 2012. Task: Project management and coordination of Communication and dissemination of the project for Italy. Beneficiary: Union of the Baltic Cities (Poland). Budget: € 2, 033,
Project: European Sustainable Energy Communities - effective Integrated Local Energy Action today. Acronym: SUSTAINABLE NOW. Programme: IntelligentEnergyProgramme (IEE).Duration:09/2008 31/2011. Beneficiary: ICLEI EuropeanSecretariatGmbH (Germany). Budget: € 1,454,
Project: Developing and disseminating excellent mobility management Measures for young people. Acronym: CONNECT. Programme: IntelligentEnergy - Europe (IEE) STEER. Duration: 10/ 07-30/10. Beneficiary: Mobiel 21 (Belgium). Budget: € 1,438,
Project: Building in Europe Local Intelligent Energy Forums. Acronym: BELIEF. Programme: EIS (Intelligent Energies for Europe Europe). Duration: 01/2006 - 30/2008. Beneficiary: Energie-Cités (Belgium). Budget: € 2,539,
Ideas in Progress
Capacity Building
Social Innovation
Asylum, Migration and Integration Fund (AMIF)
Adult Learning
Lifelong Learning
Youth Workers
Justice Programme
Immigration Law
Migrants and Refugees
Associació ÀMBIT was founded in 1994 and is formed by 24 professionals and over 60 volunteers who work for social justice and dignity of people who are or have been deprived of their freedom, trying to minimize the consequences of jail ; We work together with inmates and former inmates, with an integral vision of the person, so they can get to identifying the key issues that pose or have posed obs ...
Valencia, Spain
1 year ago