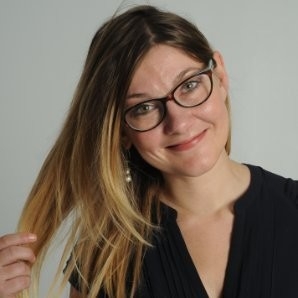 Annett Räbel
Business Development
Technical Writing
About Me
I'm always reading. I'm a strategist at heart. I love research, analysis, strategy, writing and languages (EN/FR/GER/ES).

As a specialist in international strategic communication and project design with 7+ years of experience, I work as a freelance communication specialist and proposal writer for communication agencies, development consulting firms and NGOs in Europe and worldwide.

Over the past two years, I helped my clients to successfully answer calls for proposals, tenders and request for services (EC | EASME, DG REGIO, DG COMM, EIT Health, EuropeAid, and USAID). I give support and advice on the project design and the communication strategy. Within the proposal writing process, I take care of writing the complete communication package and related case studies. I also revise communication and project strategies. Among the clients that trust me are GOPA Com., ICWE, Caritas, Marco de Comunicación and B&S Europe.

How can I help you?

My specialities:
+ Awareness-raising and communication campaigns
+ Definition of communication objectives & target audiences
+ Communication concept and methodology
+ Key messages and their narratives
+ Amplification strategy (social media, stakeholders, multipliers and influencers, press and media relations, events etc.)
+ Evaluation/impact assessment
+ Content creation / copywriting

During my over 5 years at PAU Education, a Barcelona based EU communication agency, I worked on 360-degree European communication campaigns and pilot-projects. As part of the strategy team, I significantly contributed to winning tenders for the European Commission such as the Communication Framework Contract of DG EAC and EUIPO, the European Road Safety Charter for DG MOVE or the 'We love eating' pilot-project for DG SANCO. For over 4 years, I also coordinated and represented the European Network on Inclusive Education & Disability for which I wrote position papers, supervised an on-line discussion with UNESCO and organised an open hearing at the European Parliament.

I also collaborated on international CSR and development projects with multinational companies such as Renault and Total, and with various NGOs including the Red Cross and Handicap International. Topics: Sustainable Development Goals (SDGs), road safety & mobility, health/NCDs and the promotion of healthy habits.

I'm currently seeking new collaboration opportunities and to expand my network, so if you'd like to work together, contact me by .

International social, educational and development projects and teams with soul call my attention.